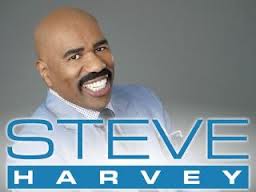 As you know, Steve Harvey is the new guy in town and you have a a chance to be a guest on his show. Here are a few of the topics you can sign up for. Visit the site to learn more.
Want to propose to your girlfriend?
Did you read Steve Harvey's book, "Act Like A Lady, Think Like A Man"?
Do you let your kids run the roost and now you want to take control back?
Does your child need to learn the value of a dollar?
Tired of your man ignoring you during football season?
Need help finding your backbone?
Have you been on The Steve Harvey Show? How was your experience?
Image: eurweb