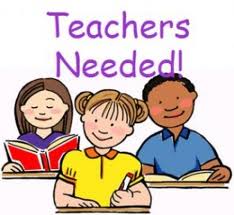 The mission of Austin Business and Entrepreneurship Academy is to provide academic rigor in a safe, culturally-responsive environment.  We will develop supportive relationships to promote academic excellence for all students.  By utilizing the strengths of our community partnerships, our graduates will develop the leadership, citizenship, and critical-thinking skills necessary for success in college, careers, and beyond.
Austin Business and Entrepreneurship Academy will serve approximately 400 minority students in the Austin community who have traditionally underperformed academically.  With your help, we are positive that we can reverse this cycle of underperformance and help them excel academically and socio-emotionally.
As such, we are seeking innovative, highly qualified teachers and Para-professionals who are interested in helping us change the lives of our students by providing rigorous instruction that is relevant to student needs and building positive relationships with students, parents, and staff.  Teachers should possess a minimum of a bachelor's degree with appropriate Illinois teacher certification, have interest in working in an after-school capacity, vested interest in student achievement, and proven record of developing relationships with parents and community members.  Para-Professionals must possess a minimum of 60 credit hours of collegiate work and a Para-professional license with the state of Illinois.
Available Teaching Positions:
·         Mathematics – Algebra, Geometry, Advanced Algebra Trigonometry, and Statistics
·         English – Survey of Literature, American Literature, British Literature
·         Science – Biology, Chemistry, Physics, and Environmental Science
·         Business Education – Accounting, Entrepreneurship, Finance, and Computer Education
·         School Counselor
·         School Social Worker
·         Physical Education
·         Art
·         Music
Available Para-Professional Positions:
·         School Clerk
·         School Community Relations Representative
·         Special Education Assistant
·         Security
·         Security Assistant
If you are interested in making a difference in the lives of children, please forward a resume, cover letter, and three letters of reference to Jasmine C. Mitchell, 231 North Pine, Chicago, IL 60644 or fax the items above to 773-534-6267.