I nominate Tracy Robertson.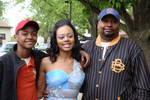 I was a single mother when we met. I wondered why a single, professional man would take on the responsibility of a woman with two kids, but he did, without hesitation. I now know that God gifted me with an angel who made me believe in the power and beauty of Fatherhood. "Pop", as our eldest son calls him, is the only father that my son has known.
We later had "our" third child. In twenty years, he's never made a difference between the they's and we's. We are all one family—one unit who he loves tremendously and for whom he sacrifices equally. He has provided a consistent and positive example for our kids—particularly our boys—of manhood and integrity.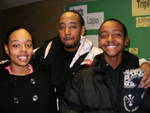 Tracey Robertson