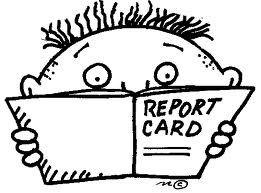 We all have opinions about people and organizations that should be serving us – police, Mayor, Alderman, etc. Unfortunately, very few of those opinions actually reach those places because we tend to complain amongst ourselves and NEVER share it with those people. And when we do get our chance, we end up complaining without providing solutions.
To remedy this situation, I would like to suggest creating community report cards for each of those entities. Instead of complaining all the time, this is YOUR opportunity to do actually step up and do something. I will take the lead in creating the report cards, but you are responsible for using them. If you have a problem with someone or something, you will have the report card so you can have a tangible document to present when you have an issue.
Here are just a few of the reports cards I think need to be created.
Mayor
Alderman
State representative
Library
Police department
911 operators
311 operators
Teachers
Administrators
Community organizations
And anyone else who is PAID to service you, especially those whose salaries you are paying with your tax dollars
Ok, I can't do this alone. Your suggestions and input are needed. We can create one form at a time. What other report cards need to be created? What are some of the criteria that is common to all of these entities that should be graded? Share your thoughts in the comment box below.
Image: discoveryeducation