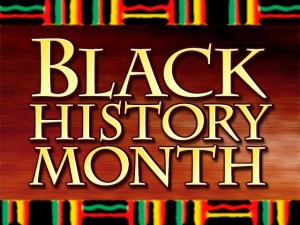 Hey y'all! I'm rested and ready to kick off my return by wishing you a Happy Black History Month, and sharing a bit of Chicago's Black History.
Did you know that the first settler in Chicago was a Black businessman?  Jean Baptiste DuSable and his family made their home on what is now known as the Chicago River somewhere between 1774 and 1780; the exact date is unknown. Records show that Mr. DuSable was intelligent, talented and a peacekeeper. He was also pretty well-off financially.
The Bronzeville Community was home to the millions of southern Black people who migrated to Chicago and other northern cities during The Great Migration from approximately 1910 – 1930. They came this way for better housing and working conditions, but found that it was a minor step up from their southern experience due to racist laws and practices. They did, however, make the best of their conditions and built one of the most prosperous and vibrant communities in Chicago. Visit The Bronzeville Visitor Information Center for more details.
Founded in 1905 by John Sengstacke, The Chicago Defender newspaper was created to empower black people intellectually, politically, financially and socially. It also played an integral role in the Great Migration. Check out the Chicago Defender to see what's happening in Chicago these days.
Provident Hospital was the first Black hospital in Chicago and the first and only black nursing training school in the United States. Opened in 1891 by Dr. William Hale, the first open heart surgeon, it still serves patients of all income levels.
Heard of the Pullman Porters? Most of these men lived in Bronzeville and worked in at The Pullman Company. These porters were ex-slaves who were treated as such even though they had "real" jobs. They worked long hours with short pay and even shorter sleep. They were the first group of black workers that formed a labor union with the help of Asa Philip Randolph.  Visit the A. Phillip Randolph Pullman Porter Museum for more details and watch the movie 10,000 Black Men Named George.  Ok, Pullman named all of his Pullman porters, all of whom were black, George.  I do believe that there is a Bronzeville to Pullman tour, but I don't have those details.
The DuSable Museum of African American History, founded in 1957 by my shero, Dr. Margaret Burroughs, is the first museum dedicated to Black History in the world. It was named in honor of Jean Baptiste DuSable, the founder of Chicago. On a totally unrelated note: did you know that Dr. Burroughs was a volunteer art teacher at prisons and roller skated in her 90s?
There were many Black politicians that held city, state and national offices, but the two most prominent are Mayor Harold Washington, Chicago's first Black mayor, elected in 1983 and President Barack Obama, the first African American and 44th President of the United States.
Chicago is home to many music genres including jazz, gospel, blues and house music. I won't go into details about each genre because that's a post all in itself, but know that our musical influence is felt all over the world.
I could go and on, but I won't. However, I MUST mention two of my most favorite Black people in history: Dr. Carter G. Woodson, the Father of Black History, and Ida B. Wells, the little journalist with great gall.
I encourage you to learn about Black History, particularly Chicago's Black History, by attending events, watching documentaries and specials, and reading. More than anything, though, I want you to celebrate Black History year round, not just this month.
What do you know about Black History and Chicago's Black History? Enlighten us please.
Image: phabienneanderson.blogspot.com