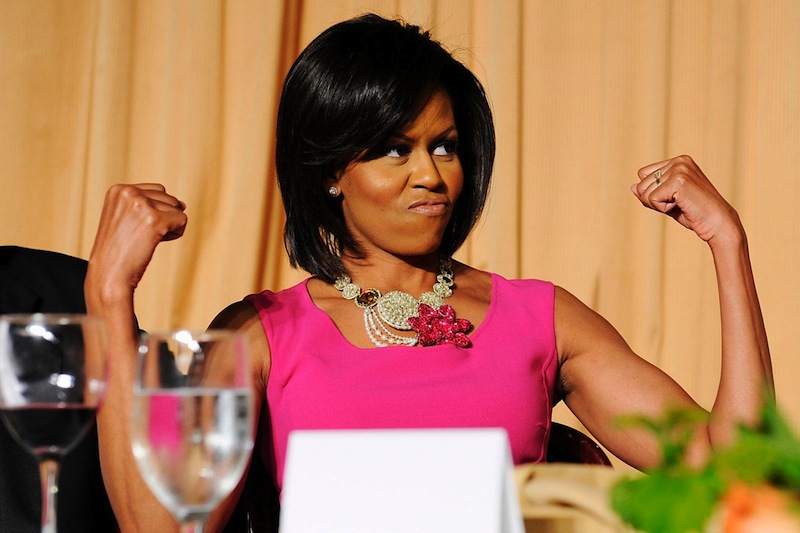 Women are a powerful force and they rarely get the credit they deserve. Living on Chicago's South Side reduces their chances for mainstream media coverage because many are not yet Oprah rich; they are not politicians; and they are not criminals (this probably falls under #2).
Most importantly, they defy many of the media stereotypes and misrepresentations. It is for this reason, and the fact that they have overcome obstacles and tragedies that others could not withstand, that they are on this  list.
Join me in honoring 15 of The Most Powerful Women on the South Side. They are some of the most amazing ladies you've never heard of and you met them here first on Shorty.
South Side's Most Powerful Women
JENNIFER BROWN BANKS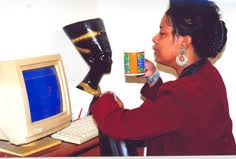 JENNIFER BROWN BANKS is an influential, professional blogger, relationship columnist, editor and instructor. For more than a decade, her work has been featured in national print publications and award-winning sites such as: Today's Black Woman Magazine, Being Single Magazine, Pro Blogger, Today's Chicago Woman, Chicago SunTimes and Simon & Schuster's Chocolate for a Woman's Soul series.
Her popular writing blog, PEN & PROSPER, has been recognized with various awards and commendations including: 60 of the Best Minds in the Blogosphere, 100 of the Best Blogs for Modern Writers, and 5 Chick Bloggers to Watch. She is the president and founder of Poets United to Advance the Arts, and serves on the Board of Directors of Chicago Writers Association.  Banks lives by the motto: "To whom much is given, much is required."
DR. SARAH CRAWLEY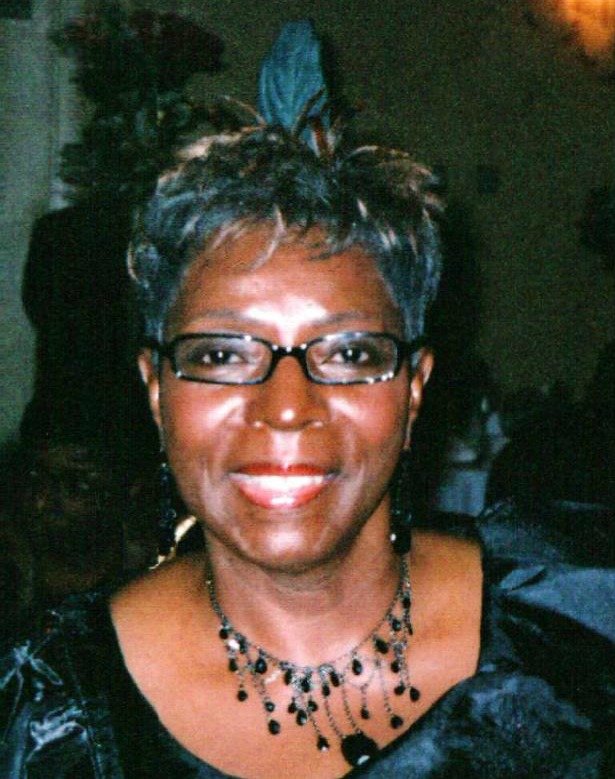 While in high school DR. SARAH CRAWLEY asked herself a critical question: "To Be or Not to Be – Nurse or Teacher?" This life-long learner decided to pursue both careers.
While attending Provident Nursing School, she tutored students. Further combining both passions, Crawley earned degrees in the educational field from St. Francis University (BA) and Governors State University (MA). To actualize her dreams of becoming both nurse and teacher, at one point Dr. Crawley was working as a Clinical Nurse/ Pediatric Nurse Practitioner, School Nurse/ SBPS facilitator, and Medical Careers Instructor simultaneously. She earned her doctoral degree from Nova Southeastern University.
Although Dr. Crawley is retired, she volunteers for several nonprofit organizations; promotes the PRETTY BROWN GIRL MOVEMENT; and is a member of Toastmasters International. This upcoming author, editor and ghostwriter is the mother of two children, Corey Crawley and Dr. Carla Hines, and the grandmother of four: Laila and Aliya Crawley and Anthony and Corey Hines.
VAU'VE ANAIS DAVIS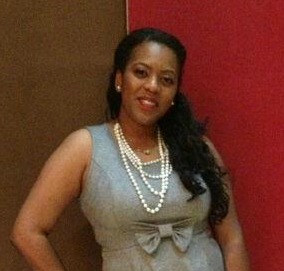 VAU'VE ANAIS DAVIS is no stranger to success that comes from helping others. As a graduate of the University of Illinois at Urbana-Champaign where she received her bachelor's degree in Psychology, Davis realized her passion was helping others. Possessing a true understanding of the benefits of brand development and exposure, Davis understood that her purpose needed to be taken to a new level.
Using her God-given skills to connect people and concepts, Davis founded OFFICIAL ANAIS PR FIRM, a Chicago-based public relations firm that serves a double purpose: to take her client's work and exposure to the next level and to give back to the community. Monies raised from her Annual Toy Drive, her most popular event, has supported numerous causes and local charities for the past three years.
In 2013, Official Anais received the Best Non-Profit PR and Event Planning Firm Award from Black Celebrity Giving and a Humanitarian Award from Fashion Arts & Humanitarian Fetes.
DR. JANICE FORTMAN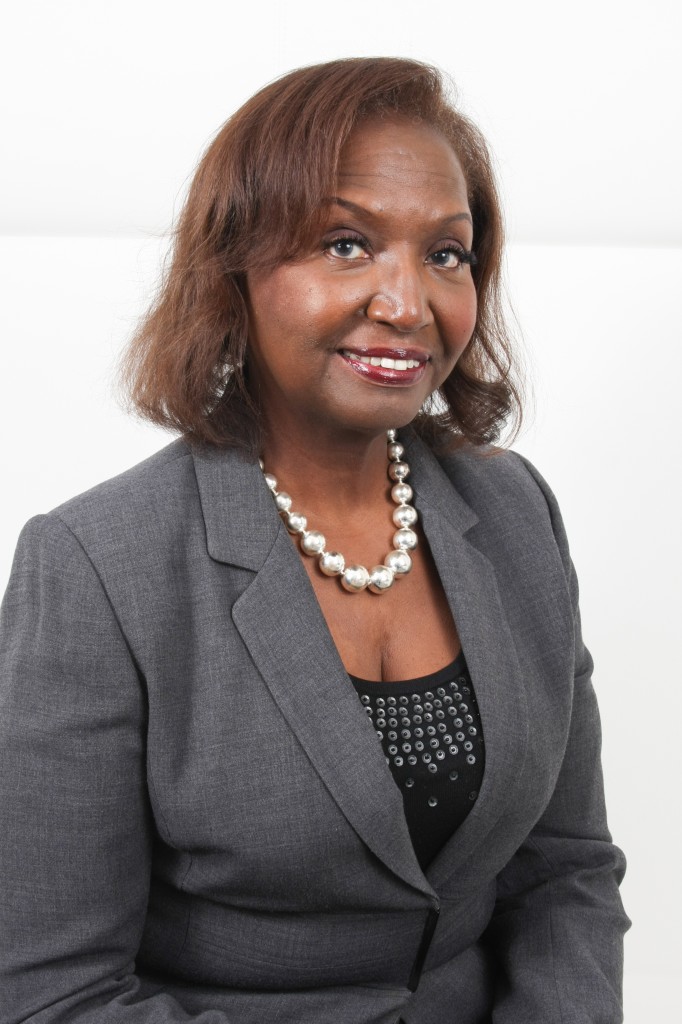 DR. JANICE FORTMAN, Ed.D., DTM, is the CEO of JH FORTMAN & ASSOCIATES which provides keynote speakers, corporate trainers, education specialists and motivational and inspirational speakers for companies, corporations and educational institutions around the globe. They also provide speakers for all occasions, including graduations, religious organizations, family reunions and health seminars.
National Association Professional Women honored Dr. Fortman with the prestigious distinction of the 2013/2014 Professional Woman of the Year for leadership in public speaking. She also is a "Braveheart Woman" along with Helen Lunt, Maya Angelou, Nancy O'Dell, and Sherri Shepard, and has been chosen as a 2014 visionary author.
At the end of her tenure in the Chicago Public Schools where she served as an educational trainer, Dr. Fortman joined Toastmasters International where she received the designation of Distinguished Toastmaster, the highest achievement in leadership and communication in Toastmasters International. She has spoken locally, nationally and internationally. Look for her forthcoming book on relationships and communication patterns.
CLARA FREEMAN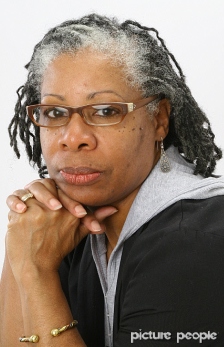 CLARA FREEMAN, "The Authentic Woman", is an award-winning freelance writer, author, activist and women's empowerment mentor on a mission to challenge and empower women to live on purpose and to walk in their authentic truths. Her inspirational writings can be read in prominent print and online publications, including Today's Chicago Woman Magazine, Women101 Business Magazine, and her eBook, My Life Toward Authenticity: My Authentic Woman Story, which is available on Amazon.com.
Women can gain an extra dose of inspiration from AUTHENTIC-WOMAN.NET, Freeman's empowerment site that was selected as one of the top essential websites for women in 2013. Lastly, her poem, Black Woman Challenge, was chosen for inclusion in the forthcoming Michele Obama Anthology which is scheduled for release in 2014.
For over 30 years, Freeman has been a voice for the rights of children, the elderly and women. She has also received numerous awards for this work and continues to be a voice for the voiceless.
ERIKA GILCHRIST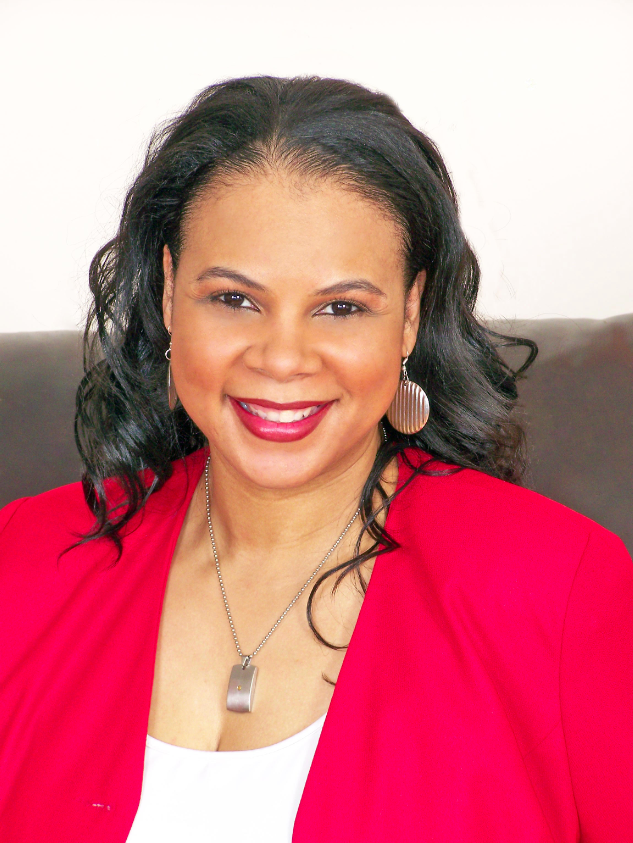 Assaulted as a little girl, sleeping in a van with her ex-husband, and living in a women's shelter, ERIKA GILCHRIST has overcome great obstacles to earn the title of "The Unstoppable Woman."  Thus, her current life's mission is to create a global revolution of unstoppable women through her women's group "WOMENTUM – THE UNSTOPPABLE WOMEN'S MOVEMENT."
This energizing, engaging and captivating unstoppable force has empowered thousands of people through her seminars, trainings and keynotes. Gilchrist also teaches entrepreneurs and professionals how to position themselves as experts through her "How to Write & Publish Your Own Book" workshops and tele-classes.
Some of her accomplishments include: 2007 Highest Trainer Rating of the Year on 'Conflict Management Skills for Women' by SkillPath Seminars; published author of eight books, including The Unstoppable Woman's Guide to Emotional Well-Being; and former on-air radio personality on WKKC 89.3 FM Chicago.
WILDRED GREEN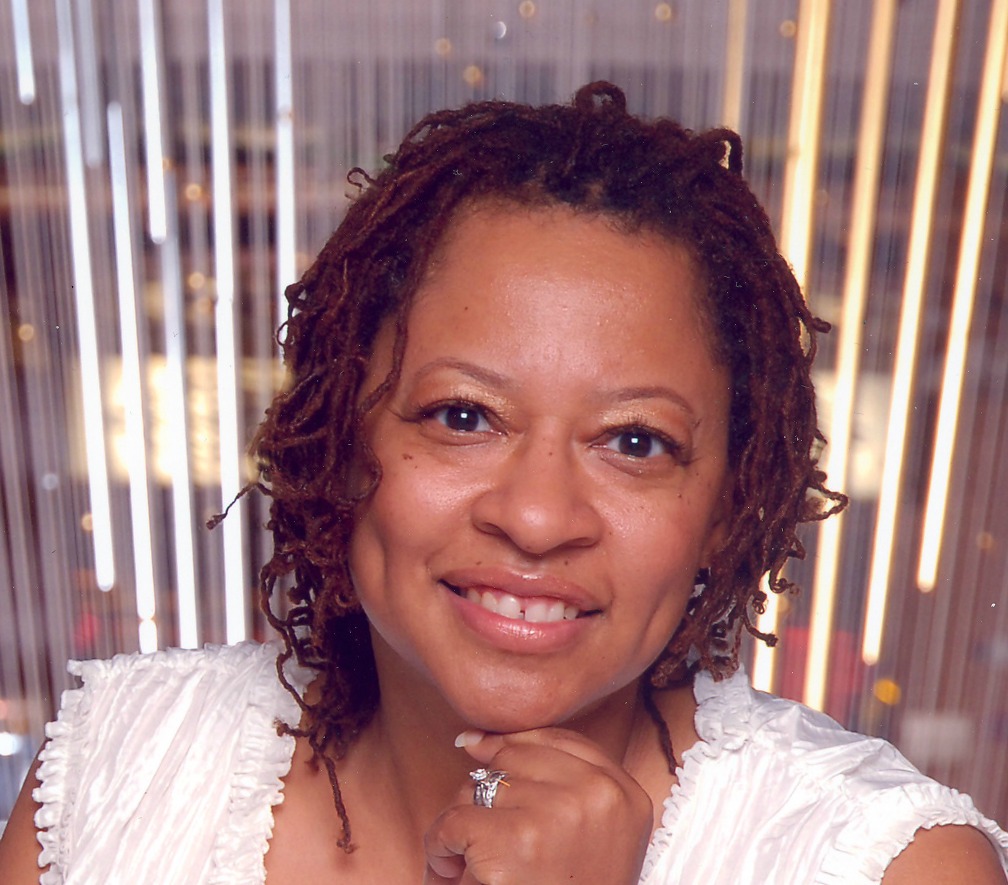 With over 30 years of nursing experience and a Master's Degree in Nursing, WILDRED GREEN has worked in many areas in the field of nursing, including pediatrics, emergency room and home health care. In addition to being a highly compassionate nurse practitioner, she is an entrepreneur, teacher and healer.
Green built and operated a multi-million dollar organization for 10 years. Luvkare Enterprises, Inc. provided housing and assisted mentally disabled men in developing skills to live and survive in the community.
Teaching has always been Green's passion. She lectures and instructs students at several colleges on subjects ranging from the fundamentals of nursing to pediatric and adult nursing. Lastly, Green's is on a mission to spread the word about the Mind, Body and Spirit (MBS) approach to holistic healing. She holds certificates in holistic health and nutrition. She has also studied healing energy, Yoga and meditation. She also provides counseling on spirituality.
MARCIE HILL, M.S.
MARCIE HILL, M.S., is an accomplished freelance writer, blog addict,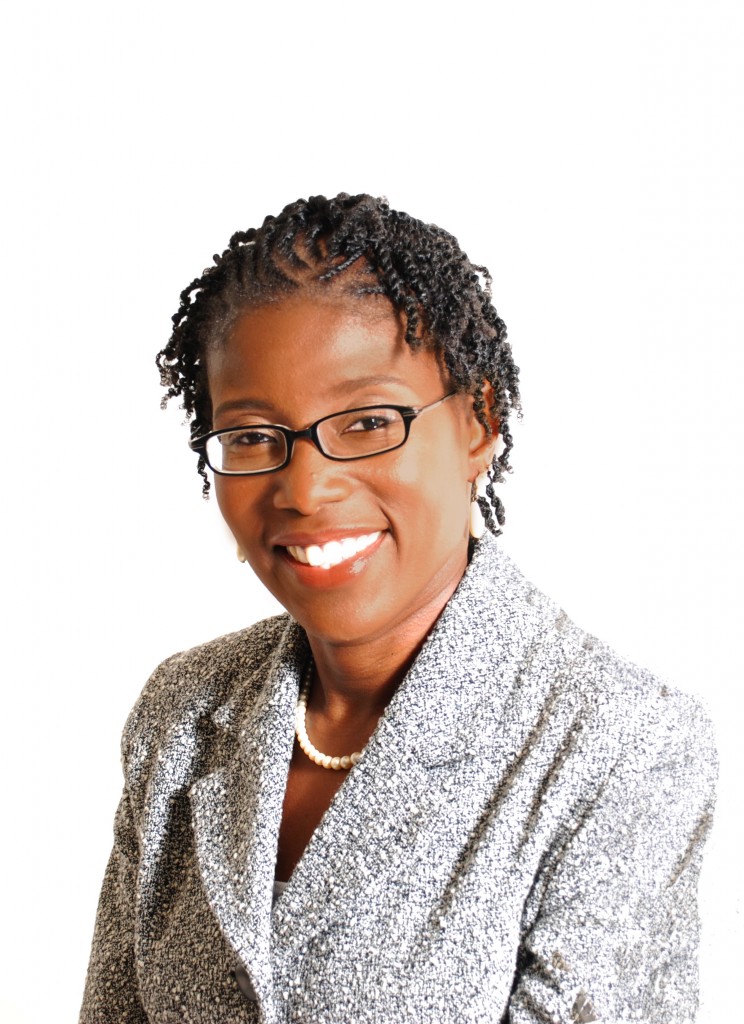 international author and speaker who loves photography, technology and roller skating. Her writing successes can be found in international, national and local print and online publications and blog, including Toastmasters Magazine, St. Louis Magazine, Chicago Independent Bulletin newspaper, ProBlogger, and Write to Done. Her interview with Dr. Maya Angelou is her biggest freelance writing success to date.
As the Chief Writing Officer of THE WRITE DESIGN COMPANY, Hill helps companies tell THEIR stories THEIR way through print and social media. She owns and manages four blog sites, Marcie Writes, Shorty: Your Chicago South Side Resource, Overcoming Blogger's Block and Real Skate Stories, and has published three blogging eBooks. Her current book, 62 Blog Posts to Overcome Blogger's Block, is available on Kindle.
Hill has presented at New Media Expo 2014; Social Media Week Chicago 2013; Show Me The Blog Conference 2012; and Blogging While Brown 2011.
DEQUIANA JACKSON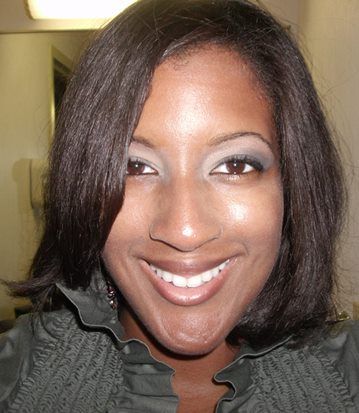 DEQUIANA JACKSON, Founder and CEO of INSPIRED MARKETING, INC., is a small business marketing coach who helps women entrepreneurs find their God-given purpose and turn it into a profitable business. She teaches her clients how to get out of their own way and arms them with solid marketing strategies to reach their ideal clients. This is done through in-person coaching and her Get the SPARK™ eBook series.
She is also an award-winning small business blogger. Jackson's site, Entrepreneur Resources, was named #9 in BuyerZone's list of the best small business blogs across the Internet and has garnered sponsorship from such notable companies as Microsoft and Dun & Bradstreet.
Jackson holds an MBA in Marketing, Entrepreneurship and Organizational/Managerial Behavior from the University of Chicago's Booth School of Business and worked in Brand Management at Procter & Gamble.  This happily married mother of two is a member of Alpha Kappa Alpha Sorority, Incorporated.
MARKI LEMONS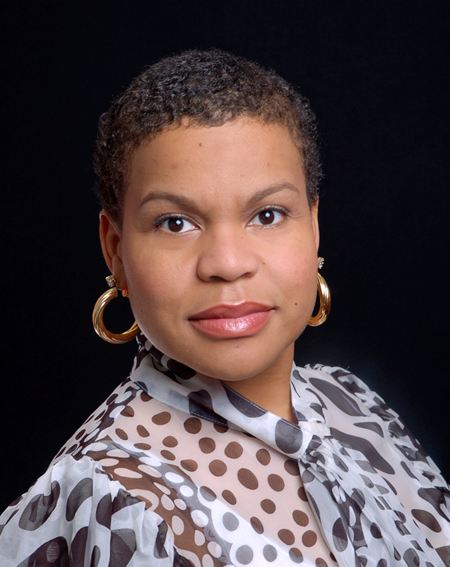 With over 20 years of marketing experience, MARKI LEMONS, a fifth generation entrepreneur, third generation restaurateur and first generation infopreneur, has established herself as an award winning social media speaker. In a market where change is the only constant factor, Marki has used her dynamic, professional attitude and vast experience to become one of the top speakers in the country.
In 2010, Marki was named the Illinois Real Estate Educator of the Year. Her career in education began in 1993 and she currently works as a speaker and coach, teaching social media and technology classes for the National Association of REALTORS®, CHASE, Goldman Sachs 10k Small Businesses, REALOGY and Chicago City Colleges.
DA-NAY MACKLIN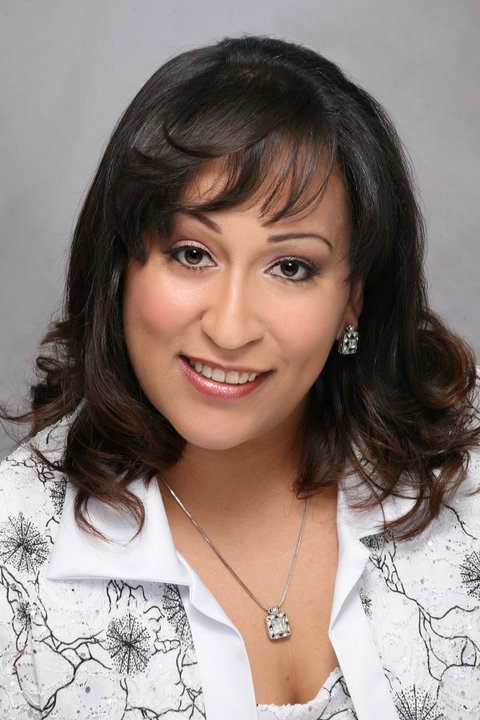 As one of the nation's leading experts on infidelity and the art of maximizing potential, Conquering Catalyst DA-NAY MACKLIN is a motivational speaker, certified life coach, entrepreneurial mentor and acclaimed author.
She is the founder of DA-NAY INTERNATIONAL INCORPORATED, a life enrichment company for women focused on legacy living. She equips, empowers and elevates clients to successfully navigate changes while breaking free from infidelity and/or life's obstacles potentially holding them back from the life they desire and deserve to live.
Macklin is also the author of Love After Adultery: the Breakthrough Journey of the Brokenhearted and is a contributing author to The Unstoppable Woman series. She has been featured on OWN (Oprah Winfrey Network), FOX, ABC, The Doug Banks Radio Show, as well as a host of national radio shows and well-known expos and conferences. She empowers women around the world through conducts seminars and workshops.
YVETTE J. MOYO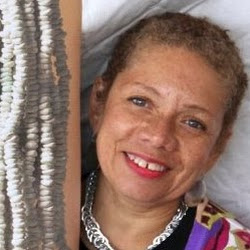 YVETTE J. MOYO co-founded REAL MEN COOK; co-led the Englewood Eat to Live Garden and Farm Development a collaboration between Angelic Organics Learning Center and Real Men Charities, Inc.; and co-created the annual Urban Green Pavilion at the African Festival of the Arts.
This health and fitness enthusiast developed the curriculum for Real Men, Building Healthy Kids and Strengthening Families, aimed to reduce obesity; co-wrote the book Real Women Building Healthy Families with Recipes that Stir the Soul in 2012; and serves on the Urban Health Initiative at the University of Chicago.
A 30-year supporter of Black United Fund, Moyo has worked with the local Youth Jobs Program and promoted their self-help and training programs. Having 50 years of family history in South Shore, she is a volunteer consultant to The Planning Coalition of South Shore. Lastly, she's a long-term member of Trinity United Church of Christ and sings with her mother in the Trinity Women's Chorus.
CHARLENE RHINEHART, CPA, CFE, PMP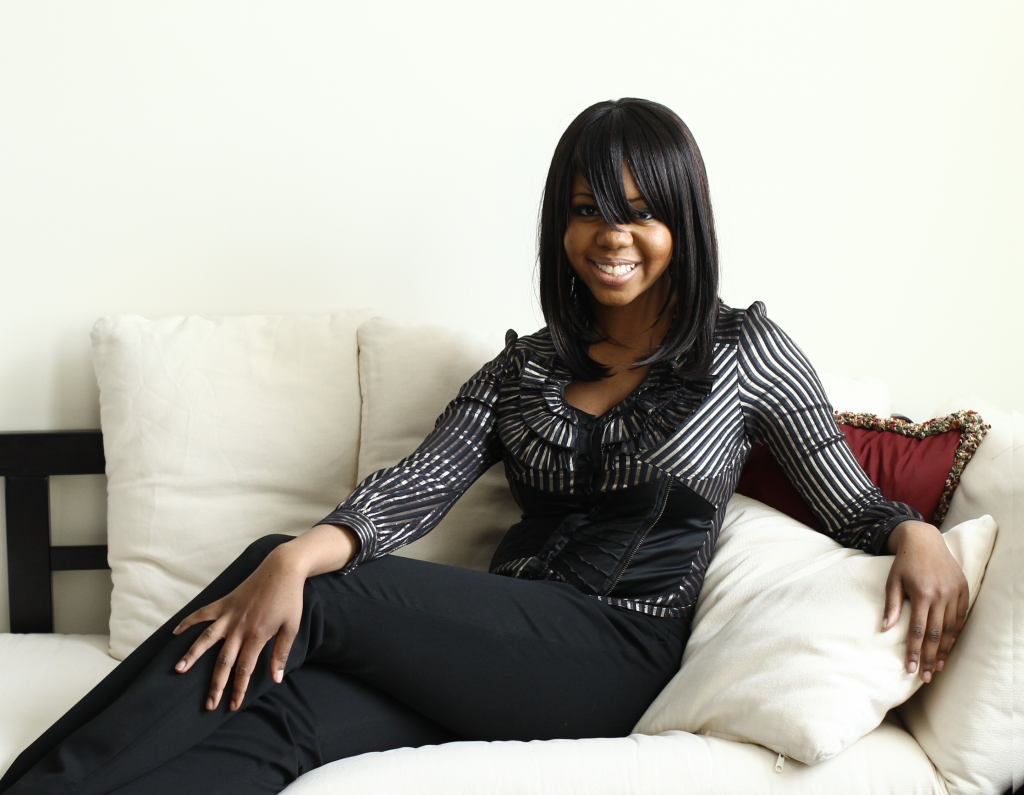 CHARLENE RHINEHART, CPA, CFE, PMP is a business leader and life motivator who believes in continuous learning and serving.  At the age of 25, she obtained three industry certifications and became a Distinguished Toastmaster, the highest public speaking and leadership designation in Toastmasters International (TI).
As a member of TI, she successfully served as an Area Governor and Central South Division Governor for District 30 Toastmasters. Rhinehart's speaking and leadership impact earned her the Club Ambassador of the Year, Key Area Governor, and Queen of Clubs awards from this prestigious, global organization.
Rhinehart is studied Accounting & Finance with a minor in Community Service Studies at DePaul University. She currently works as a Senior Accounting Associate for Community Development Banking at JPMorgan Chase. Additionally, she serves as a mentor for Year Up; Director of Professional Development for NABA; and Ambassador for Dress for Success. Charlene seeks to publish a book and release her entrepreneurial passions in the near future.
DONNA SMITH BELLINGER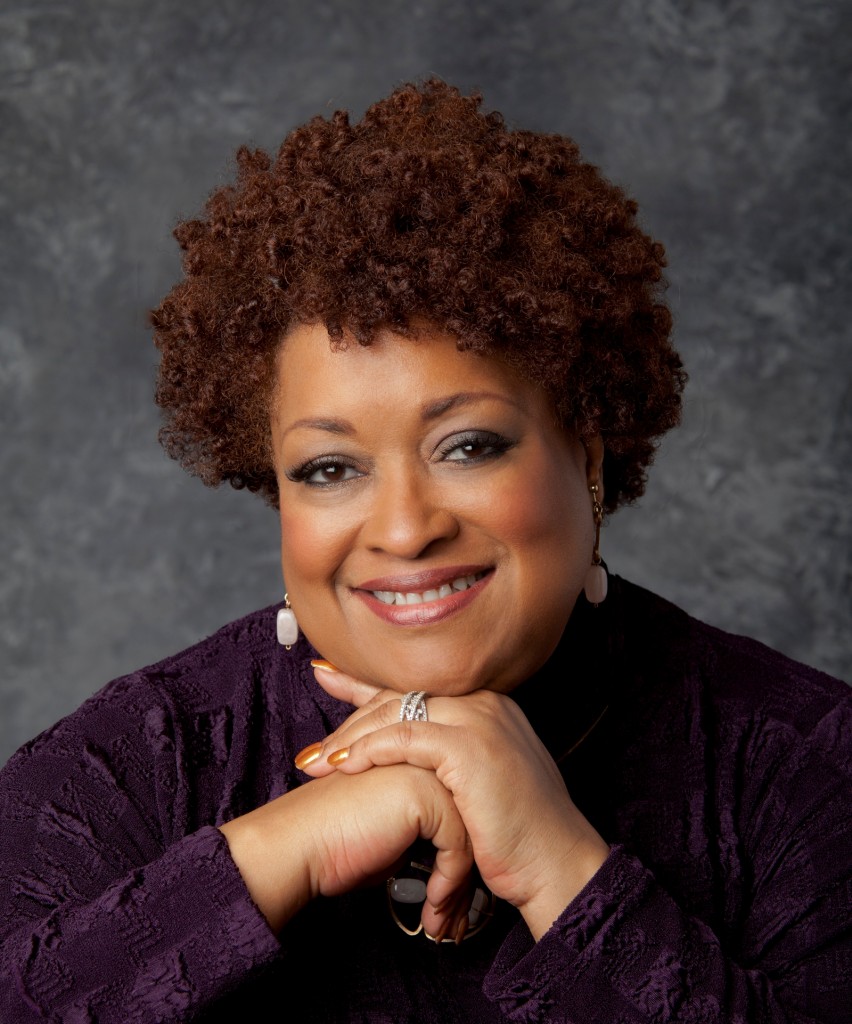 DONNA SMITH BELLINGER, also known as the "Advancement Strategist," is a business strategist, speaker, author, radio personality and community leader. From the C Suite to Kitchen Table CEOs (KTC), Smith Bellinger has successfully inspired, coached, mentored and trained hundreds to raise their visibility; laser focus their goals; and create a more productive lifestyle. Her company, GROUP ENDEAVORS is dedicated to enhancing the performance of individuals and groups by improving the process of communication, leadership, strategic thinking and team work.
With over 30 years of experience in sales, team building, marketing and business development, the key to Smith Bellinger's success is her ability to create and customize workable strategies that can be put into action immediately, which generates rapid results in all areas of life and business.
Smith Bellinger is also the author of You Lost Me @ Hello: Actionable Principals That Move You Beyond Networking and Creating The 8th Day & The 25th Hour.
PEYTYN WILLBORN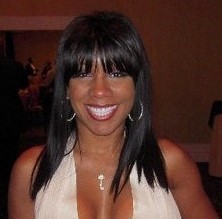 PEYTYN WILLBORN is the epitome of a superwoman. She has successfully been a supportive wife and loving mother; the manager of her husband's (comedian George Willborn) entertainment career and daughter's acting career; and the biggest fan of her son's love for the game of basketball.
Willborn has always had the drive and determination to go after her dreams and a passion for the beauty industry. Shortly after obtaining her Cosmetology license at the prestigious Pivot Point Academy, she opened a salon that housed some of the most talented stylists in the Chicagoland area. Her family moved to Hollywood so she could pursue her dream of being a celebrity stylist, which she did for several years.
Upon returning to Chicago, she opened three 24-hour KIDS ARE FIRST learning centers. Willborn currently operates a freight transportation company and will soon open an upscale cigar bar in the West Loop of Chicago. She is also the first Brand Ambassador for Basketball Mom Apparel.
What Do You Think?
Did you enjoy reading about these women? Have you worked them? What has been your experience?
Feel free to leave your response along with a message of appreciation in the comment box below.
Image: standingosports.com