As you know, I'm all about sharing resources and information.  It is a greater pleasure to present two black history about the South Side.  Joyland Park amusement park was discovered through research; Ethel Worthington discovered through a conversation.  Either way, I got it and I'm going to share it.
Joyland Park – Amusement Park
Did you know that there was a black-owned Amusement Park in Bronzeville from approximately 1923 – 1925? I learned about Joyland Park in Jazz Age Chicago while researching amusement parks in Chicago.  After a bit more research, I found a story by Stan Barker on the site of the Chicago History Museum and this ad from the Chicago Defender.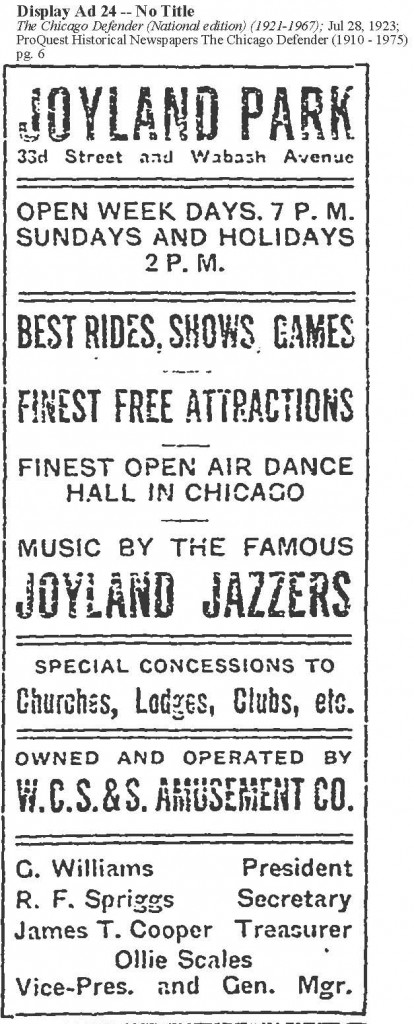 Ethel Worthington – Artist/Photographer
Ethel Worthington was an extraordinary individual in her time.  She was an artist  and photographer and one of the few black people allowed to display her works at the World Columbian Exposition in 1893.  Generally speaking, black people were excluded from all other aspects of the fair  – from planning to employment.  She was not only an artist  and photographer, she painted bone China for the Marshall Fields Company.
Do you have any more knowledge about South Side black history?