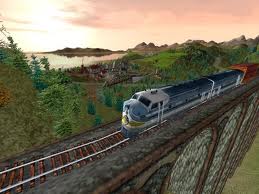 Job Title: Bulletin & Assignment Clerk
Company: Amtrak
Effective Date: 02/10/2011
Reference Code: E-90113306
$17.81/Hourly
Department: Mechanical
Summary of Duties:
Bulletin and Assignment clerk is responsible for printing and disseminating Safety and Sign in Sheets
Assists in payroll distribution as prescribed, sorts and files Map Forms, maintains daily call off log
Must prepare, process and track employees' requests for time off
Update and maintain both the Position Log and Planned Absences databases
Prepare and post bulletins and awards, bumps and act as the EIM departmental delegates for the Car Shops.
Prepare and disseminate Morning and Daily Metric report; Staffing and Planned Absences Reports.
EDUCATION: High School Diploma or GED Equivalency.
WORK EXPERIENCE:
Requirements: Incumbent for this position is required to type (50) words per minute. Must exhibit basic skill level in working with Microsoft Outlook, Word and Excel demonstrating ability to advance this level and then expand into Access and Power Point.
Incumbent must have desire to learn new applications. Must work well with others and receive instructions well from the Lead Bulletin and Assignment
Clerk as well as other duties as assigned.
Apply at http://www.amtrak.com/
Positions at CSX
Pay rate entry $19.36 hr – full rate 21.52 hr (track workers)
Machine Operators – $23.25 – $24.81 hr
Welder Helper – $21.93 hr
Bridge Tender – $21.93 hr
Bridge Mechanic – $22.65 hr
Foreman – $22.71 – $25.53 hr
Track Inspector – $23.98 – $25.14 hr
Qualifications – H.S. diploma or GED, 18 years or older and Valid Drivers License
Apply online at: