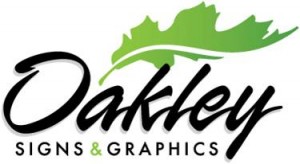 EMPLOYMENT OPPORTUNITY: SUPERVISOR – PRINT PRODUCTION
OVERVIEW:  Oakley Signs & Graphics is seeking a highly skilled supervisor to join our accomplished team of production members.  Oakley Signs & Graphics is rapidly expanding its nation's leading printing company specializing in real estate yard signs, political signs and many other types of signage.  As the business increases we are searching for motivated individuals to help lead the charge.  We value hard work and encourage constructive, insightful feedback as a means of improving processes, reducing waste and increasing overall efficiency. Apply today if you meet the following requirements!
RESPONSIBILITIES:  The Print Production Supervisor will exercise control over the print department under the direction of the Production Manager.  They will be responsible for the workflow associated with both digital and screen print production.  We are looking for an enthusiastic, motivated individual to help maximize print production, balance workflow, assume accountability over this vital stage in our print process, and can communicate clearly and effectively with the other members of the company.
REQUIREMENTS:  The successful candidate will demonstrate a history of effective leadership skills: has the desire to gain knowledge of systems and equipment commmensurate with subject matter expertise; exhibits calm under stress; makes rational, informed decisions based on quantifiable evidence; abililty to work as a contributing team member, as well as functioning efficiently as an individual when necessary; and communicate effectively.  It is essential that the candidate demonstrate the ability to take the initiative in problem solving and take ownership over the particular area of responsibility.  Mutli-taksing ability, timely completion of duties assigned, quality control and adherence to safety regulations are imperative.
QUALIFICATIONS:
–          Minimum two years management or supervisory experience
–          Minimum two years experience in a production oriented environment
–          Basic data entry using PC and Mac based systems
–          Mechanical background preferred
–          Excellent written and verbal communication skills
–          Bilingual English/Spanish preferred
Please do not inquire via telephone.  Submit cover letter, resume and references via email to shopjobs@oakleysign.com. All qualified applicants will be responded to via email within 3 business days of receipt of resume and qualifications.