You can never get enough of a good thing which is why the hit stage play, Child Support, is coming back to Chicago.
Audience members will get a chance to take a look into the lives of Shaquanda, Mickey, Shelia and Dave as they deal with "CHILD SUPPORT" issues.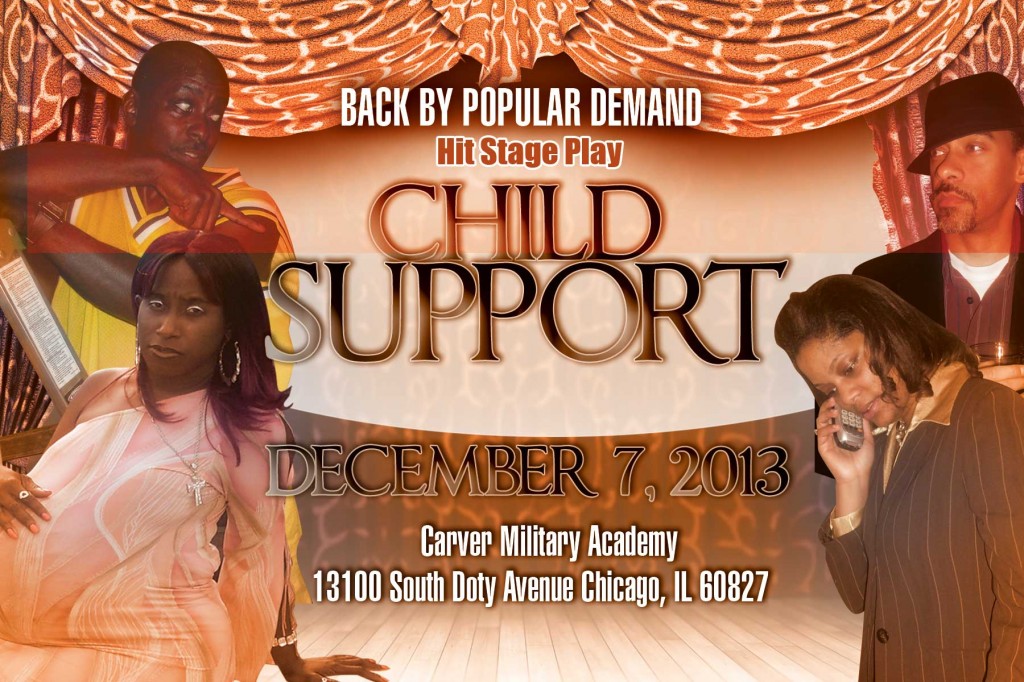 This second run of Crystal Phoenix Tyler's hit show will be held on Saturday, December 7, 2013 from 2 pm to 4:30 at Carver Military Academy Theater, 13100 South Doty Avenue.
TICKETS: $25/Advance-$30/Door-Group rates available