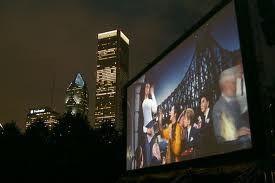 Chicago residents can relax with friends and movies for FREE at the Chicago Park District's Movies in the Park series starting June 11, 2012. There will be 176 screenings of current and classic movies in 128 citywide parks through October 26, 2012.
Call the Movies in the Park hotline for daily listings at (312) 742-1134.
Have you ever been to any of these screenings? How were they?