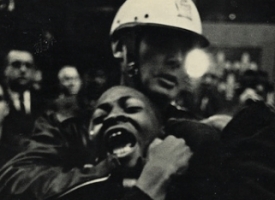 If you answered yes, you are not alone.  In fact, if I had to guess, DuSable Museum of African American History is probably the least frequented museums in Chicago and one of the least expensive.
Should you decide to make a visit to DuSable this month, you will get a chance to get a real feel about what happened during the Civil Rights Movement in the exhibit For all the World to See: Visual Culture and the Struggle for Civil Rights through May 16, 2011.  Be sure to check out Let Your Motto Be Resistance: African American Portraits.  This exhibit will be ending on March 6, 2011.
Visit the museum site for more information about these exhibits plus museum hours and prices.