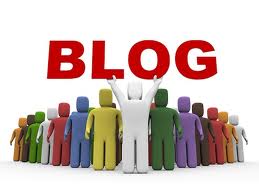 Create Your Own Community or Neighborhood Site
Community sites are steadily growing as mainstream news sources continue to ignore the happenings in local communities. Also, community newspapers are short-staffed and can't handle all the news in their neighborhoods. Luckily for you, you can help.
First, you can start your  own community newspaper or create a site where you  share information that's most important to you. You can also post community news and information on Facebook, Twitter, YouTube and Pinterest.
Second, you should answer the following questions prior to beginning:
Will you be doing it alone or will you have help?
How often will you post?
How will you promote your site?
Will you allow readers to upload their own stories, videos and photos?
Third, brainstorm content  and story ideas.  What would you like to share that's relevant to the people in the community? As you can see, I selected  five topics that are important to me to share on this site. If you need help with getting ideas, buy 62 Blog Posts to Overcome Blogger's Block.
Forth, how soon can you start? NOW. Just be sure you are committed to what you are doing and have lots of patience.
Remember, you are the best person to share the information in your community. And you have loads of FREE tools that will help you get this going.
Have you created a community or neighborhood site? What has been your experience?
Image: sharingbipolar