Check out this article I found in a 1949 Chicago Tribune about children in the Gresham Community. It says that they "have ample recreational facilities to occupy their spare time…a major reason for the low juvenile arrests."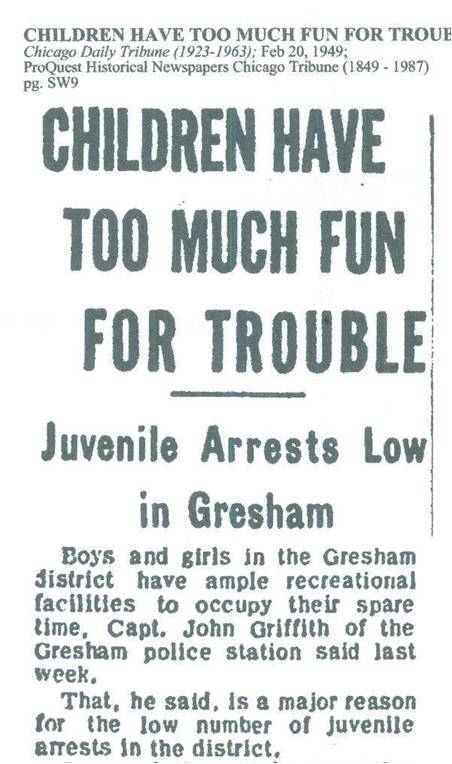 Check out the places in the community and the activities that they had. St. Sabina Community Center, school halls and gyms, fieldhouses, libraries and the Dan Ryan Woods. All of their activities were athletic which means they could play, stay fit and burn energy.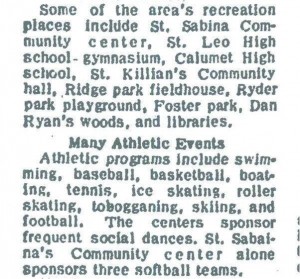 Check this out. "Parents co-operate with teachers and youth leaders." What happened to these relationships?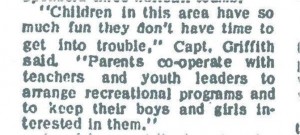 So, my dear readers, what happened between 1949 and 2012 that caused more arrests than activities?
Was it the boom in the prison industry?
Was it the influx of crack in the black community in the 1980s?
Was it integration in the 1950s?
Exactly when did the well-being of children stopped being priorities?
What are your thoughts? What can we do to bring activities back into the community to keep our children occupied so they can stay out of trouble?