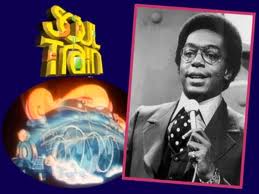 Remember Soul Train?  The show that started with Black people with Afros, bell-bottoms, stacks shaking their groove thangs to either live artists or the current hits of the day?
Did you know that Soul Train started in Chicago?
To honor the show's 40th anniversary, the city's Cultural Affairs and Special Events department along with the Chicago Office of Tourism and Culture are sponsoring the first ever Soul Train photography show, an exhibition of 55 rarely-seen photos from the Soul Train archives. The images are a sampling of more than 300,000 photographs taken on the Soul Train set during the show's 1971 to 2006 run. The photo show will be in the first floor gallery space at Expo 72, the city's exhibition space at 72 E. Randolph.
Hurry! It will only be here through September 5, 2011. Did I mention that it was free??
Have you already checked out the exhibit? How was it?