Archive for Shorty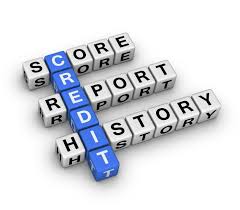 On October 18, 2014, I covered the "Purple Purse" Financial Workshop for the Chicago Independent Bulletin newspaper. Sponsored by the Monroe Foundation, the purpose of the event was to help women end financial abuse.
Following are things you need to know about credit, which can help you change your views and habits toward credit.
15 Things You Need to Know About Credit
1. Check your credit report at least one time per year. In Illinois you can get one free credit report annually.
2. 60% of employers review credit reports; 85% of the denials are African Americans.
3. 70 million Americans can have poor or no credit. Having a solid credit history can save you $250,000 in interest over a lifetime.
4. In Illinois, payday lending interest rates can be as high as 400%.
5. A poor score can determine how much you pay for car insurance and housing. Credit scores range between 350 and 850. Anything below 500 is a high risk; 650 – 699 is considered a good score.
6. There are only 3 credit reporting agencies: TransUnion, Experian and Equifax.
7. Credit cards build your credit highest and fastest; pay them off in full to avoid interest. Every 3 months, make a small purchase and pay it off when the bill comes. If you don't use your credit cards, they become inactive.
8. You should different types of loans on your credit report – installment loans (car loan) and revolving credit (credit card).
9. Do NOT apply for loans at checkout counters.
10. Do NOT co-sign for other people.
11. When settling debt with collections agencies, you can settle it for a certain rate. Before settling, ask them to remove it from your credit report completely.
12. Effective November 1, 2014, charge off and medical debt will not affect your credit score.
13. Repos, collection accounts, civil judgments, tax liens and Chapter 7 bankruptcies stay on your report for 7 years. Chapter 7 bankruptcies stay for 10 years.
14. Some collection agencies will sell your account to another agency and will try to keep that bad credit transaction on your account for another 7 years. Dispute it on the grounds that the debt is too old.
15. You can build your credit with secured credit cards and other tools. Contact the Monroe Foundation at (773) 315-9720 for assistance.
Image: www.moneymatters101.com