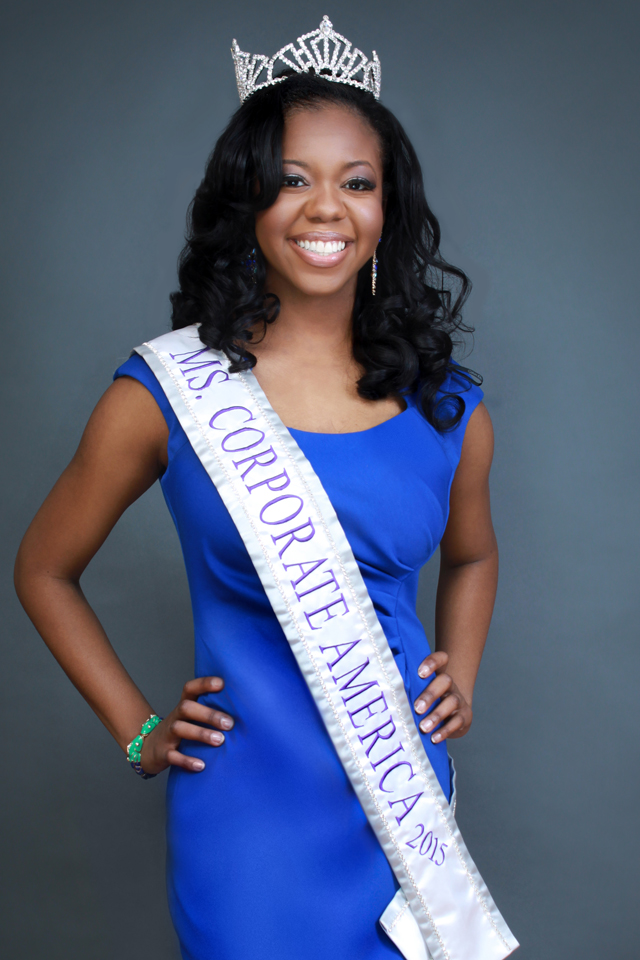 It is a great pleasure to present the 18 Most Powerful Women on the South Side. These ladies are doing great works in their jobs, homes and communities.
As I said last year, the women on the list are the "most amazing ladies you never heard of." Don't believe me? Read for yourself.
Check out the The 15 Most Powerful Women on the South Side in 2014. Also, click on the red links below to visit the websites of these ladies.
2015 South Side's Most Powerful Women
SANDRA BALLENGER

 
SANDRA BALLENGER, known as the "Creative Genius," is a graphic designer and creative marketing coach who feels that a picture is truly worth a thousand words and great graphic media is the solution. Her love of design is manifested through new and innovative ways of expressing ideas and messages.
After working over 30 years in the beauty industry, collaborating with companies such as Clairol, L'Oreal, USA, Proctor and Gamble, Revlon, Andies and many others, Sandra took her passion for design to those in need of a professional expression of their vision and message. She has even volunteered her services to organizations in great need.
Sandra's experience in marketing and sales allows her to communicate to her client's target market clearly and effectively. She calls this the WOW factor. She believes that all graphic media is an introduction and should leave the people wanting more.
TASHA L. CLOPTON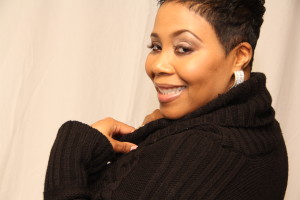 Tasha L. Clopton is an award-winning, multi-talented broadcast journalist, educator and speaker. Her diverse talents and personality captivate audiences on screen and behind the scene.
Spanning over 15 years, Tasha has extensive experience in TV, radio and print media. Her love for broadcast journalism grew from her print journalism career, which included published successes in local and national publications.
Her career began with an internship at CBS 2 News in Chicago. She is currently the Education Coordinator at the Chicago Campus of the Illinois Media School. She's also the producer and talent for the weekly Internet radio talk show "A VIBRANT MIX WITH TASHA, TOMEIKO & FRED" on WindyCityUnderground.com. In addition, she has worked as a camera operator for Salem Baptist Church of Chicago and currently serves as a director for their live broadcasts.
Tasha's excellent communications skills have opened doors to voice-over artist work and speaking gigs. Her voice can be heard on commercials and promotional ads. Speaking gigs include weddings, graduations and other special events.
Most recently, Tasha launched Polichicks Talk, a new political blog and talk show with fellow media personality, Monique Smith.
TORI COLLINS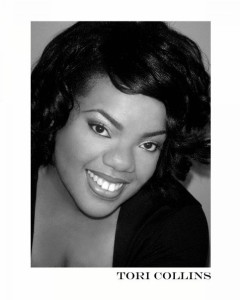 Tori L. Collins is a servant leader.
After graduating from college, she served as an AmeriCorps VISTA (Volunteer in Service to America) with the Kansas Campus Compact at Kansas State University. Tori also created a successful volunteer program for transitioning veterans as a staff member at Volunteers of America Illinois Hope Manor Apartments. In her  role with the Illinois Campus Compact (ILCC), she led young people to over 15 university campuses across Illinois to do the same.
Tori served as the Immediate Past President of the Chicago Writers Association (CWA), a non-profit promoting the 4 C's of writing – community, commerce, creativity and craft. With a membership of 500, she led a talented group of successful writers and authors who are making their mark on Chicago's literary culture.
Her great works in service and volunteerism are not unnoticed. In September of 2014, she was honored as one of the 20 AmeriCorps Alums for the AmeriCorps 20th Anniversary by the Serve Illinois Commission and the Corporation for National and Community Service with the Illinois State Leadership Award, Recently, Tori was nominated to receive the Governors State University Black Women Rock Award.
DR. NGONZI TRUTH CRUSHSHON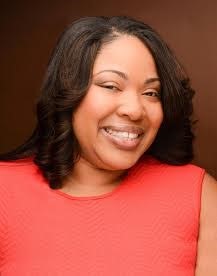 Dr. Ngonzi Crushshon has worked as a mental health therapist for 10 years.  She began working toward a Masters in Clinical Psychology with a focus on foster children aging out of the foster care system. Soon after, she worked for Community Mental Health Council and the Cook County Juvenile Temporary Detention Center. In this position, she provided mental health assessments for juvenile offenders.
While working and taking classes toward a Doctor of Psychology degree in clinical psychology, Dr. Crushshon formed the FAITH, HOPE, LOVE COMMUNITY which consists of Generation HOPE youth mentoring, Chicago Urban LOVE relationship workshops, and the FAITH Empowerment Institute (Chicagoland community resources and the Entrepreneurs' Circle).
As a trained Crisis Therapist at Northwestern Memorial Hospital and Ada S. McKinley she provides screenings for suicidal/homicidal patients.
This Award-Winning, Best-Selling Author of Shift: Twenty Women Share Stories of Strength, Courage, and Succeeding Against the Odds has been featured in the documentary, Women of Color and Their Road to Success. Dr. Crushshon has lived and studied in Chicago, IL; Nashville, TN; Washington, DC; Lagos, Nigeria; Accra, Ghana; and Seoul, South Korea. Currently, she resides in Washington, DC and works in the Policy Department at the Children's Defense Fund.
PATTI K. GILL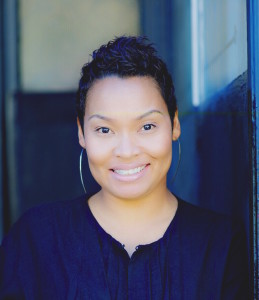 With over 20 years of combined experience in marketing, multi-media, and business management, Patti K. Gill, a natural entrepreneur, has comfortably found her lane in the entertainment industry as a talent agent.
Patti, along with her partner Michelle Hayes, founded GILL HAYES TALENT AGENCY, the only African-American owned SAG/AFTRA franchised agency in the city of Chicago and the state of Illinois. Their agency, which was profiled on FOX News Chicago and Windy City Live, is responsible for the talented actors that you see in national commercials and on TV series today.
A native New Orleanian, Patti moved to Chicago and was raised by her grandmother in Englewood on Chicago's South Side from the age of 13. She's been married to her supportive husband, Kevin, for over 16 years, and they have four beautiful children that also model and act. Between managing her household and talent agency, Patti enjoys cooking, as well as eating and trying new restaurants, since she considers herself a real foodie.
Patti has founded and sold several businesses in the past and has always been reeled in by other individuals and businesses to either consult for them or help them get started.
MICHELLE HAYES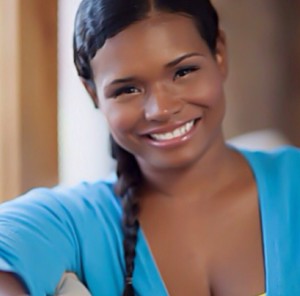 Michelle Hayes, a graduate of Hampton University, just received her MBA from National Louis University. After graduating from Hampton, she had plans to work in corporate, but landed a print job which launched her modeling and acting career. She has worked in both the Chicago and Los Angeles markets.
Michelle has over 15 years of experience in the entertainment industry. However, within the last five years she stepped away from being in front of the camera to manage her five year old's modeling career and noticed so many people being scammed because they lacked knowledge about how the acting and modeling business worked. She started A List Talent Consulting to assist hopefuls with the insight to launch their acting and modeling careers.
After referring several of her clients to top agencies in Chicago, she had the foresight and the experience to start her own talent agency, GILL HAYES TALENT AGENCY, with her business partner Patti Gill. The only African American SAG/AFTRA franchised agency in the state of Illinois, they have helped launch the careers of several actors in a short amount of time. Many of their clients can be seen on Chicago Fire, Chicago PD, Empire, Sirens and upcoming films.
ZONDRA HUGHES
A social entrepreneur and champion of women's issues, Zondra Hughes is the creator of THE SIX BROWN CHICKS women's lifestyle blog that was featured on the Oprah Winfrey Network's Iyanla Fix My Life, and executive producer of the Black Social Network Play.
Zondra is also a Social News blogger for Huffington Post-Chicago and a successful author. She made her literary debut as a co-author of the outrageous and over-the-top Wendy Williams smash hit, Ritz Harper Goes to Hollywood (Simon & Schuster).
Her professional honors include: Cricket Community Stars; Who's Who in Black Chicago; Heineken Excellence Award in Media; Top Leaders in Business, (Chicago Sun-Times); 100 Women Making a Difference, (Today's Chicago Woman); Auchentoshan Social Media Excellence Award; Black United Fund of Illinois Leader of Tomorrow; Industry Buzzz Media Leader; Top 25 Influential Women in Media (Rolling Out Magazine); and Woman of the Year (Zeta Phi Beta Sorority, Inc.), among others.
Zondra earned a B.A. in journalism from Rust College and M.A. in Journalism from Iowa State University.
TONEAL JACKSON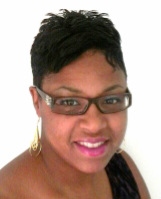 International award-winning author Toneal M. Jackson has published nine books. This Chicago native's titles have been featured in various cities across the United States, including Atlanta, Baltimore, Detroit, Dayton, Dallas, Houston, Indianapolis, Kansas, Memphis, and Miami. She has even touched international countries.
In 2011, she ranked third as the National Black Book Festival's Best New Author for her book, Pleasing Your Partner: A Spiritual Guide to H.A.P.P.I.N.E.S.S. In 2012, CBS Chicago recognized her as one of "5 Indie Chicago Authors and Publishers to Watch Out For." In 2013, Toneal she was nominated for BWABC's Female Author of the Year. Later that year, her book, Inspiration from A.B.O.V.E. received the Readers' Favorite International Book Awards' Silver Medal.
Also in 2013, Toneal formed her organization, AUTHORS PROMOTING SUCCESS, which is purposed to help authors accomplish their literary goals. Under this umbrella is her imprint: APS Publishing, APS Writers Society, and APS Books & More.
She received her Bachelor's degree in Communication with a Spanish minor from DePaul University and a Master's degree in Business Administration from the University of Phoenix. Additionally, Toneal has been married for over a decade, and is credited with raising more than ten children.
RELANA JOHNSON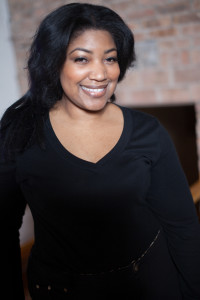 Relana Johnson is an award-winning, NAACP award-nominated, celebrity graphic designer. She is also the mastermind behind the well-known Makeup Bar Chicago and Artini brands. Her signature brand, GOOD GYRRL, is a boutique lifestyle coaching company where she teaches women how to "awaken their inner vixens" through classes, workshops and private coaching.
Having studied under some of the most prestigious dancers in the U.S. and abroad, Relana has over 20 years of experience as a choreographer and instructor. Also, she holds a certification in Professional Female Modeling from John Casablancas modeling school, and has a formal dance background in a variety of dance styles.
She obtained a Bachelor of Science degree in Advertising from the University of Illinois at Urbana-Champaign, and an Associate of Applied Arts and Science in Graphic Design from the International Academy of Design and Technology. Relana is also a state-certified rape crisis awareness advocate, a W.I.T.S. certified group fitness instructor, certified Master Force life coach, and soon-to-be NASM certified personal trainer.
True to her creative and entrepreneurial spirit, Relana serves as a design and brand development consultant to a variety of brands. Her favorite charity is the American Heart Association's Go Red for Women.
CASSANDRA LEE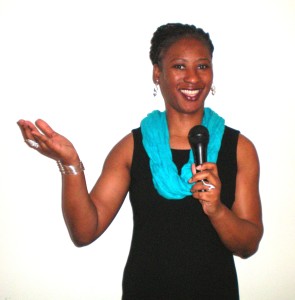 Distinguished Toastmaster Cassandra "D.I.V.A. of DIALOG™" Lee is "America's Career Advancement Strategist™", providing professionals with solutions to remove the landmines blocking their career success. The D.I.V.A. of Dialog™ uses "Divine Inspiration Vocally Applied™" to educate and empower her audiences toward personal and career success.
In addition to founding the SPEAK WITH POWER: Communication Cure Conference, this 17-year veteran of Toastmasters International is the Sponsor, Mentor, and Charter member of the award-winning Wrightwood-Ashburn Overcomers (WAO) Toastmasters club. Cassandra has dedicated her service to this world-wide organization to help members become better speakers and stronger leaders for the benefit of their jobs, careers, families and communities.
Cassandra is also a contributing writer to The Neighbor, the official newspaper serving Chicago's 60652 zip code.
DR. MIRIAM A. MOBLEY SMITH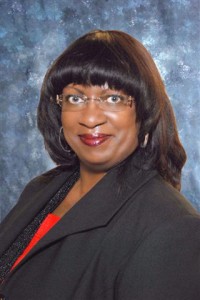 Miriam A. Mobley Smith, Pharm.D. is Dean and Professor at the Chicago State University College of Pharmacy. Prior to her appointment at Chicago State, she was a faculty member for 13 years at the University of Illinois at Chicago College of Pharmacy.
She has lead several pharmacy, healthcare and education organizations and committees, either as President, Chairperson or member of the Board of Directors. Currently, Dr. Mobley Smith serves as Chair of the Centers for Medicare & Medicaid Services (CMS) Advisory Panel on Outreach and Education (APOE).
Delivering over 100 invited local, regional and national presentations and publishing several articles in academic journals are just a few Dr. Mobley Smith's accomplishments. She has received numerous professional and civic awards – 2013 Illinois Pharmacists Association "Pharmacist of the Year", 2013 Fellow of the American Society of Health-System Pharmacists, 2012 National Pharmaceutical Association's Chauncey I. Cooper Award – in recognition of outstanding achievement and contributions to the profession of pharmacy.
Dr. Mobley Smith received her B.S. in Pharmacy from the University of Michigan and Pharm.D. from the University of Illinois.
NIEHLA OLLIE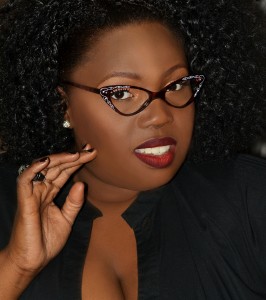 NIEHLA O.'s love for beauty was fostered early in life while watching her mother's beautification process. Whether her mother was putting on makeup for work or for a night out, she noticed and appreciated the process – it was transformational and ceremonious. Neila learned from her mother that something as simple as finding your perfect shade of red lipstick was not only life changing, but also essential.
Her love for all things fabulous grew as a teenager, where she would try different makeup looks on herself and her friends. As an adult, Niehla decided to take life by the horns, follow her passion and enroll in the Makeup Artistry Certification program at Columbia College.
To dates, she has helped hundreds of clients to achieve their beauty goals while working with makeup giants, M.A.C. Cosmetics and Bobbi Brown. Neihla's artistry has been showcased in film, music videos, television, print and runway. And her diverse clientele include Academy Award nominated actress Angela Bassett, Rapper Common, and superstar bloggers Afrobella and Awesomely Luvvie.
Niehla is on a mission to become the most-sought-after red carpet and print artist in the industry and to enrich the life of every client that sits in her chair.
DARLENE PERKINS TRIBUE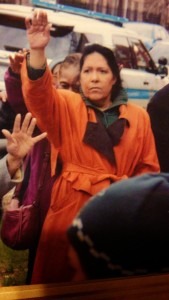 Darlene Perkins Tribue is a consummate professional and tenacious Community Activist who takes a stand against gang violence, drugs and crime in urban neighborhoods.
She has been serving as the President of Park Manor Neighbors Community Council (PMNCC) since 1987. Under Darlene's exceptional guidance, PMNCC provides networking opportunities with State/County/City agencies that make resources available to Park Manor. She's a catalyst who actively seeks programs for Park Manor that are funded by the Chicago Police Department, Chicago Park District, and the Chicago Alternative Policing program (CAPS). In addition, she has served on various task forces with the Chicago Fire Department and the Department of Health.
In addition to conducting monthly meetings with the community, elected and police officials, judges, and the Mayor, her responsibilities include all financial reporting with the Illinois Charitable Trust, Secretary of State and IRS. Darlene also manages the $30,000 budget for the organization and block clubs within Park Manor. All personnel involved are volunteers who assist her in maintaining relationships with five area Chicago Public Schools, three private schools, and 55 churches within the boundaries of Park Manor which begins at 66th Street to 79th Street going south, and from State Street to Cottage Grove Avenue going east and west.
MONIQUE SMITH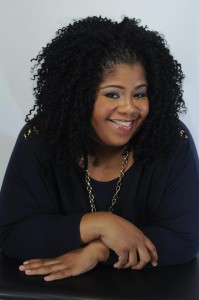 Monique Smith is an award-winning journalist and motivational speaker with more than 15 years combined experience in print and broadcast media, public relations, advertising and event marketing.
As a Columbia College Chicago graduate, her love of broadcast and politics began during her internship with ABC News during the 1996 Democratic National Convention hosted in Chicago. Monique's passion for the truth and a good story led her to become a news and political reporter for the Hyde Park Herald and Lake Front Outlook. Her transition to talk radio came after a few guest appearances on WVON 1690AM (formerly WVON 1450AM) radio's "Mo In The Midday Show", hosted by Monique Caradine. Monique was asked to be interim producer for the show and was hired a month later. During her time at WVON, she produced three different talk shows, won multiple A.I.R. (Achievement In Radio) awards, and produced several live remote shows.
She was later promoted to Director of Marketing and Events. In that role she produced concerts, conferences, seminars and many other revenue generating programs and events. She is currently working in Marketing and Communications by day while pursuing her dream career as a television writer and filmmaker.
Monique has one daughter and currently resides in Chicago.
TALAYAH G. STOVALL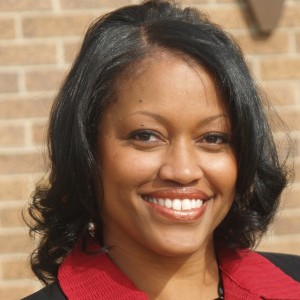 Through her speaking, coaching and EmPOWERed to… newsletter, TALAYAH G. STOVALL empowers people to use their passion to live in their purpose. Her passion and energy to engage her audience, as well as her relatability, inspires them to achieve their own personal and professional goals.
Through her own career and life transitions, Talayah has learned the power of reinvention. With an undergraduate degree in Business and an MBA in Marketing, she spent years in the banking industry before following her lifelong passion of writing. After winning Hay House Publishing's non-fiction contest out of 4,000 submissions, her latest book, Light Bulb Moments: 75 Lessons for Everyday Living, was published in 2014. She has created other books, motivational audio CDs and signature programs, including the "5 Weeks to Personal Breakthrough" group coaching program and the "Pen Your Purpose" workshop.
Talayah is an adjunct instructor at Columbia College and DeVry University and a lifetime member of the National Black MBA Association. She serves on boards of the Chicago Youth Centers and the Vernon Park Church of God. Talayah has been recognized in Who's Who in Academia; the Emerald Who's Who Among Executives and Professionals; Ebony Magazine; and Outstanding Young Women of America.
MICHELLE THIBODEAUX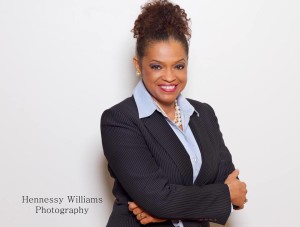 Michelle Thibodeaux is Founder and President of TRANSFORMATIONAL COACHING ACADEMY.  For over 20 years, Michelle has taught success principles, personal and business development, and marketing strategies to Small Business Owners. She is also a Certified WealthyMindTM Trainer with the NLP Coaching Institute of California.  Here, she uses her professional training to mentor others seeking greater wealth.
Additionally, Michelle is also the co-owner of The Connection Events Facility which opened in 2010. The Connection has become the venue of choice for all events – from birthday parties and baby showers, to wedding receptions, business meetings, church banquets and the like.  The Connection eagerly serves the community by bringing people together.
With a BS degree in Accounting from Southern University in Baton Rouge, Louisiana and an MBA-Finance from the University of Wisconsin, Madison, she worked in the banking and real estate industries before finding her passion.
Michelle is affiliated with numerous organizations, including Alpha Kappa Alpha Sorority, The Chicago Urban League and New Life Covenant Church where she leads the Entrepreneurial Development Ministry. She enjoys traveling, live music and fine dining. Most importantly, she is the wife of the wonderful Terry Young and the mother of Terrence Jr.
DR. TRUVAE WHITE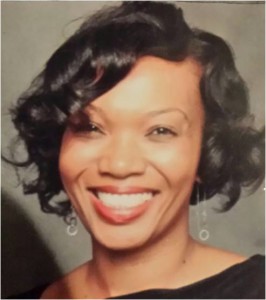 Dr. Truvae White, a "Natural Pain and Spinal Health Specialist", is a Chiropractic Physician committed to helping patients experience improved health and vitality through acupuncture, chiropractic manipulations and physical therapeutic modalities.
She believes that good health begins with how people think; the measures they are willing to take to get healthy; and understanding how internal stress can manifest itself outward which impairs the normal functions of the bones, muscles and nervous system in the body. Therefore, she is dedicated to restructuring the way people perceive healthcare through education.
Dr. White is the owner of Tru Victor Integrative Care & Wellness Center in Morgan Park – Chicago. In addition, she teaches undergraduate students at Northeastern Illinois University and graduate students at Governors State University. She really enjoys being the vessel to help her patients restore optimal health, as well as assisting her students to achieve their educational goals.
She volunteers her time by speaking about career, health and wellness at schools and non-profit organizations. The most rewarding gift of Dr. White's life is her son, who pushed her to pursue her lifelong dreams.
DR. CHERYL WOODSON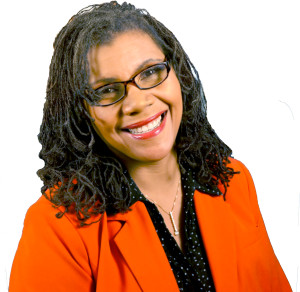 DR. CHERYL WOODSON gives Straight Talk About Eldercare, based on thirty years in Geriatric Medicine (caring for older adults) and ten years navigating her mother's journey with Alzheimer's disease. She has taught at major universities, worked in the community and consulted with public officials. In addition, she has coached individual families on how to provide excellent eldercare without sacrificing their own health, finances or relationships.
Dr. Woodson managed the only community-based, privately-owned, Geriatrics practice in the country, which also guides younger adults to AGE EXCELLENTLY! She really loved listening to and educating patients about taking charge of their health and partnering with her to stay healthy, so she rarely had to hospitalize anyone.
She "retired" to consult nationally and to empower caregivers, communities and corporations to serve seniors successfully. Dr. Woodson's book, To Survive Caregiving: A Daughter's Experience, A Doctor's Advice, is highly recommended by AARP and the Alzheimer's Association. She currently has other health books and women's fiction manuscripts in progress.
In addition to being active in her church, Dr. Woods cooks, sings, sews, wears four-inch heels and lives for spa days. She, her husband of twenty-five years, and their two grown children are all sci-fi geeks who earned 2nd degree black belts in taekwondo, ride motorcycles and enjoy water and snowball fights.
Did You Enjoy Reading About these Powerful Women?
If so, feel free to leave your responses in the comment box below.
Editor's note: Some of the information is dated as the bios were submitted earlier in the year and are being published over six months later. These women have accomplished even more good stuff during that time.