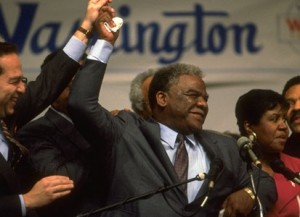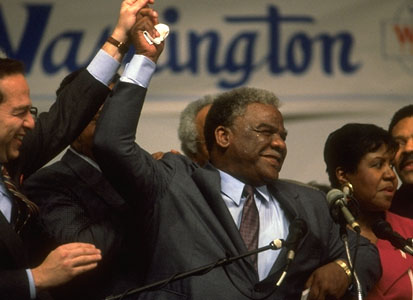 Men are wonderful beings. They are fathers, mates, friends and brothers. They are  protectors, providers and the calm during female highly emotional moments.
I feel that the role of men is being diminished in society and some don't really get the honor they deserve. This is especially true for my brothers on the South Side of Chicago.
Today, I am going to change that. I would like to introduce some of the most highly intelligent, community-focused and hard working men on our side of town. They not only care for their families; they are community servants who create opportunities for others.
Join me in celebrating these 16 Most Powerful Men on the South Side.
South Side's Most Powerful Men
MYKEL ANDREWS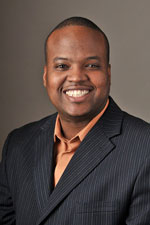 MYKEL ANDREWS, Founder of award-winning UNIVERSAL MARKETOR, LLC, teaches clients how to obtain more customers by combining universal marketing strategies with new technologies to produce extraordinary results. As a Local Business Marketing Specialist, he helps business owners and non-for-profit organizations reach their goals and dreams by developing marketing systems that work in today's technically advanced world.
Andrews's best-selling book, GPS-2-Success, shows people how to achieve unlimited success in life and in business by following three simple guidelines: 1) Get positioned on your purpose, 2) Position your positive thinking, and 3) Stay focused on the journey.
Outside of work, Andrews teaches and mentors youth; basks in his music; and serves on various boards and committees. Most importantly, he is a proud husband and honored father of his baby girl. Nothing fuels him more than seeing his daughter's beautiful brown eyes every day.
EMILE CAMBRY, JR.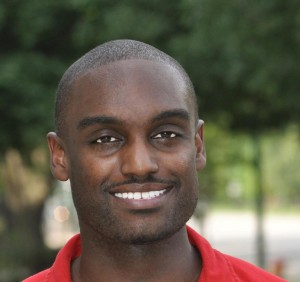 EMILE CAMBRY, JR. is the founder of BLUE1647, a technology and entrepreneurship incubator; President of the Chicago International Social Change Film Festival; and Founder and CEO of the 21st Century Youth Project, the social entrepreneurship project which was recognized as the most innovative educational program in America by the Edison Awards in 2012.
He earned his Bachelor's degree in Economics from the University of Chicago and MBA from Northwestern University's Kellogg School of Management. Cambry is currently working as a professor at North Park University and was recognized as one of the Top 50 Business School Professors.
In addition to all of his other ventures, Cambry is a founding board member of the Chicago Comedy Film Festival and the American Chamber Opera Company; serves on the board of directors of DePaul University's Social Enterprise Collective; chairs Congresswoman Robin Kelly's STEM Council; and was appointed to the City of Chicago's Technology Diversity Council.
JASON COLEMAN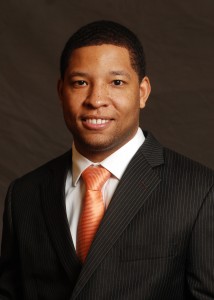 After graduating from the University of Southern California with a degree in Mechanical Engineering, JASON COLEMAN worked in the aerospace industry for three years and with Motorola Mobility for five years. During his tenure in corporate America, he noticed the dismal amount of minorities and women in engineering and decided a change was necessary.
As a product of Chicago Public Schools, it was important for him to ensure that inner city youth had access to quality STEM (Science, Math, Engineering and Technology) programs. Therefore, he co-founded PROJECT SYNCERE, an educational not-for-profit organization dedicated to exposing underrepresented students to careers in the STEM fields, in 2008. To date, over 6,000 students have been served.
In his spare time, Coleman volunteers as a Community Panel Member with the Community Justice for Youth Institute, and sits on the Advisory Board for the Tinkering Lab at the Chicago Children's Museum.
MARK FINLEY
MARK FINLEY, CEO of TINMAN ASSOCIATES: MARKETING, BOOKING & ADVERTISING AGENCY, represents prominent businesses, organizations and media personalities in the Chicago area. Most recently, he became the agent for Nate Clay, a world-renowned historian, writer, journalist and media personality, formerly of WLS 890 AM radio, whom currently hosts his own television show "7Days Chicago".
He is also the Founder and President of the Buy Black Alliance (BBA), where he promotes and encourages the circulation of dollars through the African American community, without leaving the community. Additionally, Finley is the general manager of Multi Facet Network (MFN) website; the Chairman and Event Coordinator for the Rogers Park Chamber of Commerce; and the founder of the Taste of Rogers Park Festival.
Other activities include planning events featuring entertainers, fashion shows, a variety of speakers, business owners and dignitaries and making guest appearances. Finley is also available for speaking engagements.
RONALD E. GARNER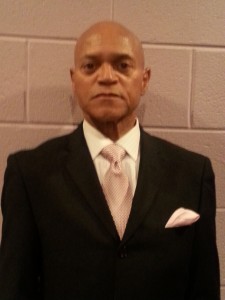 RONALD E. GARNER is an entrepreneur, noted specialist, author, speaker and motivator. His formula for success is based on "PEEK to PEAK" performance. He is a Hall of Fame inductee for his many accomplishments and has been recognized as a living legend. The enthusiasm he exhibits in his speaking and training sessions is nothing short of remarkable.
National and local hotels, churches, schools, hospitals and universities are just a few of the clients of this highly accomplished architect and owner of GROUP DESIGN ASSOCIATES.
He is a member of the National Organization of Minority Architects; the Speakers, Publishers, Authors Association (SPAA); and countless other professional organizations.
SIDNEY GUILLORY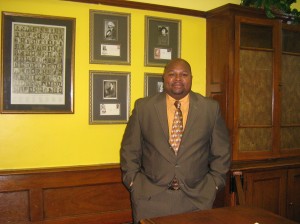 SIDNEY GUILLORY is a dedicated educator and lifelong learner. This assistant principal at HENRY H. NASH ELEMENTARY SCHOOL has taught several subjects in various Chicago elementary schools, high schools, colleges and universities. Prior to joining Nash, he served as a mathematics, computer, and special education teacher. His teaching career began at Steinmetz High School where he taught mathematics and computer programming. He later transferred to Sullivan High School.
Guillory left his legacy as a math instructor at the University of Illinois at Chicago Project Upward Bound Program; as the technology coordinator at Franklin Fine Arts Elementary School; and as the learning disabilities resource teacher at Walter Payton High School.
He earned his Bachelor of Science in Computer Engineering Technology and Master of Education at Prairie View A&M University. He later received a Master of Arts degree in Educational Administration & Leadership from Chicago State University and an Educational Specialist degree in Educational Administration at Northern Illinois University.
BENJAMIN JOHNSON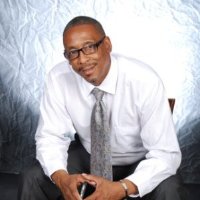 BENJAMIN JOHNSON is a licensed drug and alcohol counselor with over 22 years of experience working with adolescents, intensive adult programs, dual-diagnosis substance abuse programs, and with the department of corrections.
At the tender age of 13, this native New Yorker started experimenting with tobacco products, marijuana and alcohol, which escalated into an addiction and his life spun out of control. Johnson became clean in 1988 and is celebrating over 25 years of sobriety. Inspired by the pain of losing his mentally ill, substance-abusing brother, Johnson took advantage of his second chance in life and opened clothing stores before becoming a counselor. With the love of God, the 12-step program, perseverance and an undeniable will to be great, he managed to conquer all the obstacles set before him.
Johnson is the author of three books: Talking the Talk or Walking the Walk: working the 12 steps; Up All Night: what do I know about relationships and When the Spirit Moves.
KWELI KWAZA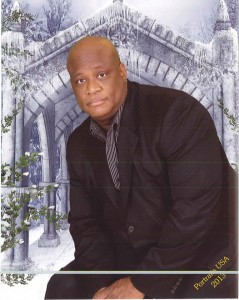 While living the life of a troubled teenager, KWELI KWAZA was invited to visit a friend at Northern Illinois University (NIU). While visiting the campus, his friend asked him to sit in on an Economics class with him. This experience gave birth to his decision to pursue a post-secondary education.
While serving as the Black Student Union President at NIU, he founded The TALENTED 10TH COLLEGE PREP & CAREER MENTORING PROGRAM. The mission of this program is to assist students from 3rd grade to college level learn the importance of mentoring, college preparedness, career planning and leadership development. High expectations and high achievement are stressed in the program.
In October 2013, The Talented Tenth launched its first Community Cadre in the Auburn Gresham community. In addition to serving the participants in the program, adults have the opportunity to express their ideas about the community at a monthly Think Tank. The program is positioned to grow to other communities across this city.
MICHAEL "LOGIC" DAVIS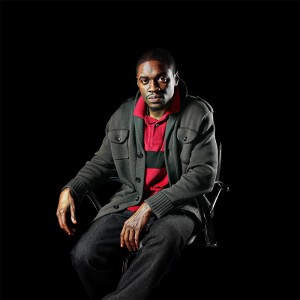 From Marian Catholic High School in Illinois to Xavier University in New Orleans to George Mason University in Northern Virginia, you could tell that MICHAEL "LOGIC" DAVIS carried a strong passion for computer programming.
At 19 years old, he had already been recruited by Oracle; certified as an official Oracle Certified Programmer; and authored a Relational Management System that was being used by Orange County California fire and police departments. Davis received written commendation by executives of Litton PRC / Logicon for the speed and accuracy at which such a large database was engineered.
Davis has consulted for many companies, including XM Satellite Radio, CBS Radio and K12.com. He was the software engineer behind the first innovative web application launched by TireVan. He later started his own venture, MICHAEL LOGIC ADMINISTRATION, with a new purpose of pushing the envelope of commercial human interfacing. He has published amazing projects with Fortune 500 brands like McDonalds, Wells Fargo, Infinity, Planters and Pfizer.
OTIS MONROE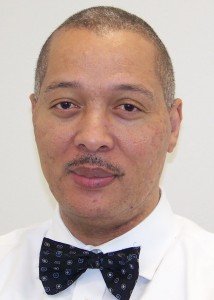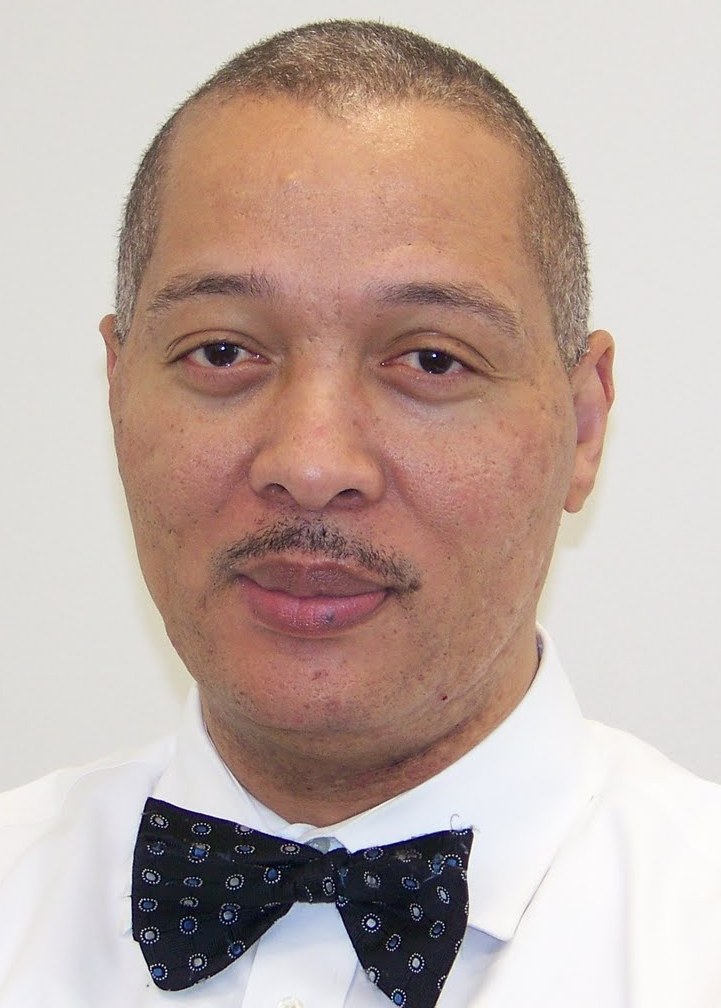 OTIS CHANDLER MONROE, II is the Founder & CEO of THE MONROE FOUNDATION, a 23 year-old community and economic development advocacy organization that focuses on facilitating public and private investments from foundations and banks in the work of emerging, African American-led not-for-profits. He's also a 1992 Roosevelt University Fellow in Non-Profit Management and a licensed and ordained minister with Austin Community Ministries.
Since 1991, the advocacy work of the Monroe Foundation to bring funding and investment attention to groups serving the African American communities such as Englewood, West Englewood, Austin, Roseland and West Cook County, has resulted in over $5 million in community and economic development lending, grants and investments.
In 2013, the Monroe Foundation successfully advocated for the re-distribution of over $ 750,000 in National Mortgage Foreclosure Settlement Funds to not-for-profit HUD-approved housing agencies, expanding their capacity to hire additional staffing to provide foreclosure intervention and prevention counseling services in several of Chicago's hardest hit communities by the foreclosures plight.
MARC MORAN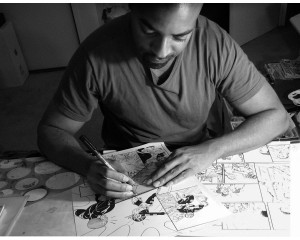 MARC MORAN is a freelance artist who specializes in portraits, logo designs, cartooning, and various forms of graphic illustration for companies, small businesses, entrepreneurs and churches.
In 1986, he graduated from Columbia College in Chicago, Illinois with a Bachelor of Arts degree in Illustration. In 1987, he co-founded a company, All-Done, with fellow inspiring entrepreneurs. He illustrated Cycle in Time, the Black History comic they produced which was released in 1989. He later united with two former college students to form Infinite Graphics, where they published two comic books.
Years later the Lord gave Morgan the vision to produce a graphic novel that should be dramatic, inspiring, have a positive message, and most of all, plenty of action. In 2009, his award-winning masterpiece, CONQUEROR AND CONQUERIS, was born.
TOURE MUHAMMAD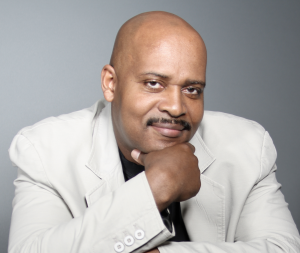 Chicago-native TOURE MUHAMMAD, is a journalist, comedy writer, public relations and online marketing specialist.
The Morehouse College graduate was a reporter and photographer for The Final Call, a nationally circulated Black periodical, where he wrote several hundred articles on issues ranging from police brutality, gang violence, public housing, mental illness, and government wrong-doing. Muhammad also worked for the fastest-growing labor union in the country where he was an advocate for the working poor. Additionally, he worked as the communications director for a prominent Illinois Congressman.
In 2001, Muhammad created BEAN SOUP TIMES, a satire and entertainment publication that has been a matrix of support, encouragement and advocacy for Chicago artists, entrepreneurs, activists, and organizations. He has also published two books: Chronology of Nation of Islam History, which has sold more than 10,000 copies, and Chicago's Self-Made Black Business Pioneers: Social Entrepreneurs Everyone Should Know About, which profiles several Chicago-based entrepreneurs that created both economic and social change in Chicago.
SCOTT STEWARD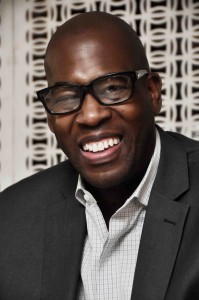 SCOTT L. STEWARD is an 18-time award-winning teacher of entrepreneurship, whose expertise is frequently sought by various publications. A former contributing writer for Chicago's N'DIGO Magapaper and former Chicago Public School teacher, and now Professor of Small Business Management and Entrepreneurship at Chicago State University, Steward provides tips on entrepreneurial ventures and suggestions for emerging entrepreneurs.
He also authored an easy-to-use business plan that is featured in the book, Make $1,000 in 35 Days, and is a contributor to the globally used classroom textbook, Entrepreneurship: Owning Your FUTURE 11th Edition.
In addition, Steward has published two books of his own: 31 Ways to Improve Your Life: a Book of Stewism's and From the Block to the Boardroom: a Book of Stewism's.
NATHAN THOMPSON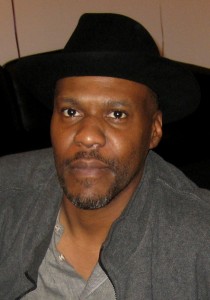 NATHAN THOMPSON is a social sciences researcher, author, publisher, preservation activist and lecturer. His work is centered on the history of black people around the world and the history of the policy and numbers rackets in America, as read in his best-selling book, KINGS: THE TRUE STORY OF CHICAGO'S POLICY KINGS AND NUMBERS RACKETEERS.
Thompson has written for national and local publications, including Source magazine, the Chicago Defender and the Chicago Independent Bulletin Newspaper. He has also been featured on many broadcast and radio shows, as well as the PBS documentary, DuSable to Obama: Chicago's Black Metropolis.
He received the Black Excellence Award for Non-Fiction from the African American Arts Alliance of Chicago and was commissioned by the Centers for New Horizons and the Bronzeville Alliance to produce The Lake Meadows Story,' a study of the history of that controversial development. Closer to home, he has lead or participated in many efforts to save many historical Bronzeville landmarks from the wrecking ball.
ANIBAL VEGA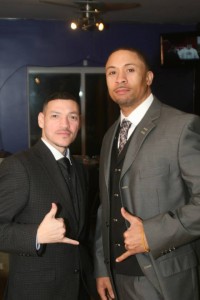 Chicago native ANIBAL VEGA (left) is a United States Army veteran; a social service professional; and a licensed and ordained minister. He is also the proud husband of 15 years to wife, Lori, and the father of 13-year-old twin girls.
Vega earned his Bachelor's degree in Human Services and Nonprofit Management from Aurora University in Aurora, Illinois and is currently working on his Masters in Public Administration. He has received several certifications from the University of Notre Dame in Business Management and Nonprofit Leadership and Development.
For over 25 years, Vega has worked in many capacities in the social service sector. In 2006, at the advice of a friend, he started THE CENTER FOR COMMUNITY DEVELOPMENT INITIATIVES to address the lack of policies and resources needed to meet the challenges that plague communities. This Associate Pastor of Greater Omega Baptist Church on the South side of Chicago is a board member of several organizations and corporations.
MANDEL WILLIAMS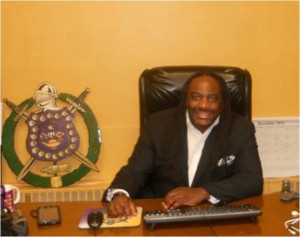 MANDEL WILLIAMS is a native Chicagoan with over 20 years of experience in the drafting and design of structural and civil engineering plans. His studies in Construction Technology and Process Technology have lead to work at top companies in his industry.
He is the epitome of a community servant and leader. Williams is the CEO & Director of Que's Got Sole…Marching Shoes to Third World Countries. Since 2006, this organization has collected 8,000 pairs of gently worn shoes – in the parking lot of Soldier Field during the Chicago Football Classic – for individuals in developing nations, such as Haiti, Jamaica and Africa.
In 2010, Williams established and launched KNIGHTS OF OMEGA MENTORING FOUNDATION, a mentoring program for high school young men in the Chicagoland area. He also served as Committee Chairman for the Sigma Omega Mardi Gras scholarship fundraiser event for five years. In 2011, he was awarded the prestigious Omega Citizen of the Year.
Image: www.britannica.com