Playwright Phoenix Tyler has done it again! Check out the premier of her newest stage play, Matters of the Heart on Saturday, October 4, 2014 at Carver Military Academy, 13100 S. Doty Road in Chicago. More details about the play can be found at Matters of the Heart.
There is a 2:00 p.m. matinee and 7:00 p.m. evening show. Tickets are $25 in advance and $30 at the door. They can purchased online or in-person (the locations are in the flyer below).
Contact (773) 499-8838 to order your tickets or for more information.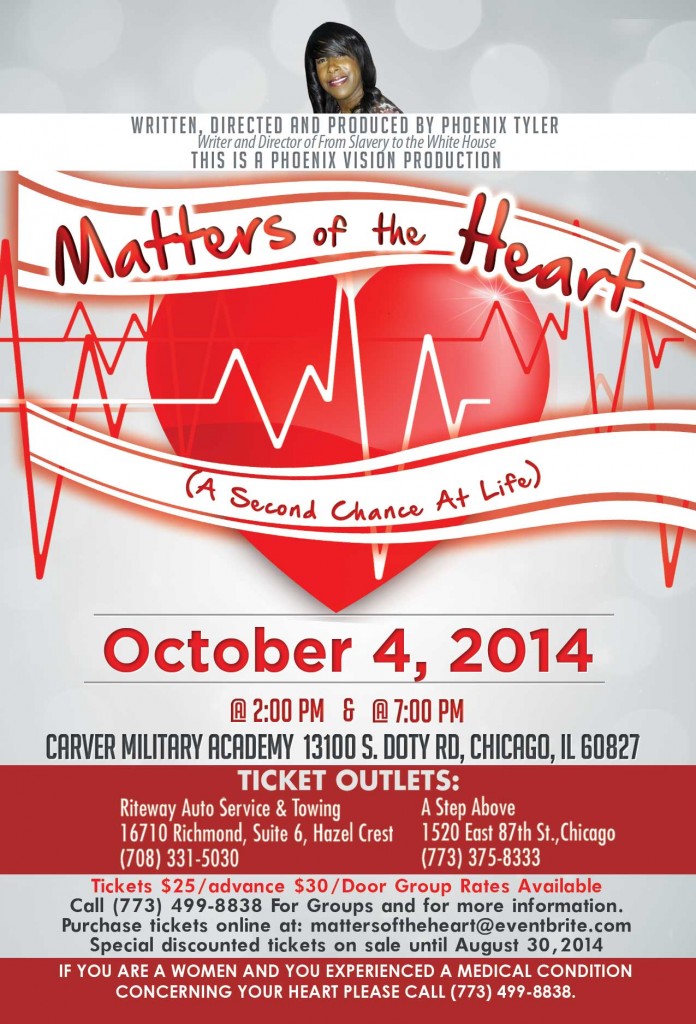 Editor's Note: This is a paid advertisement